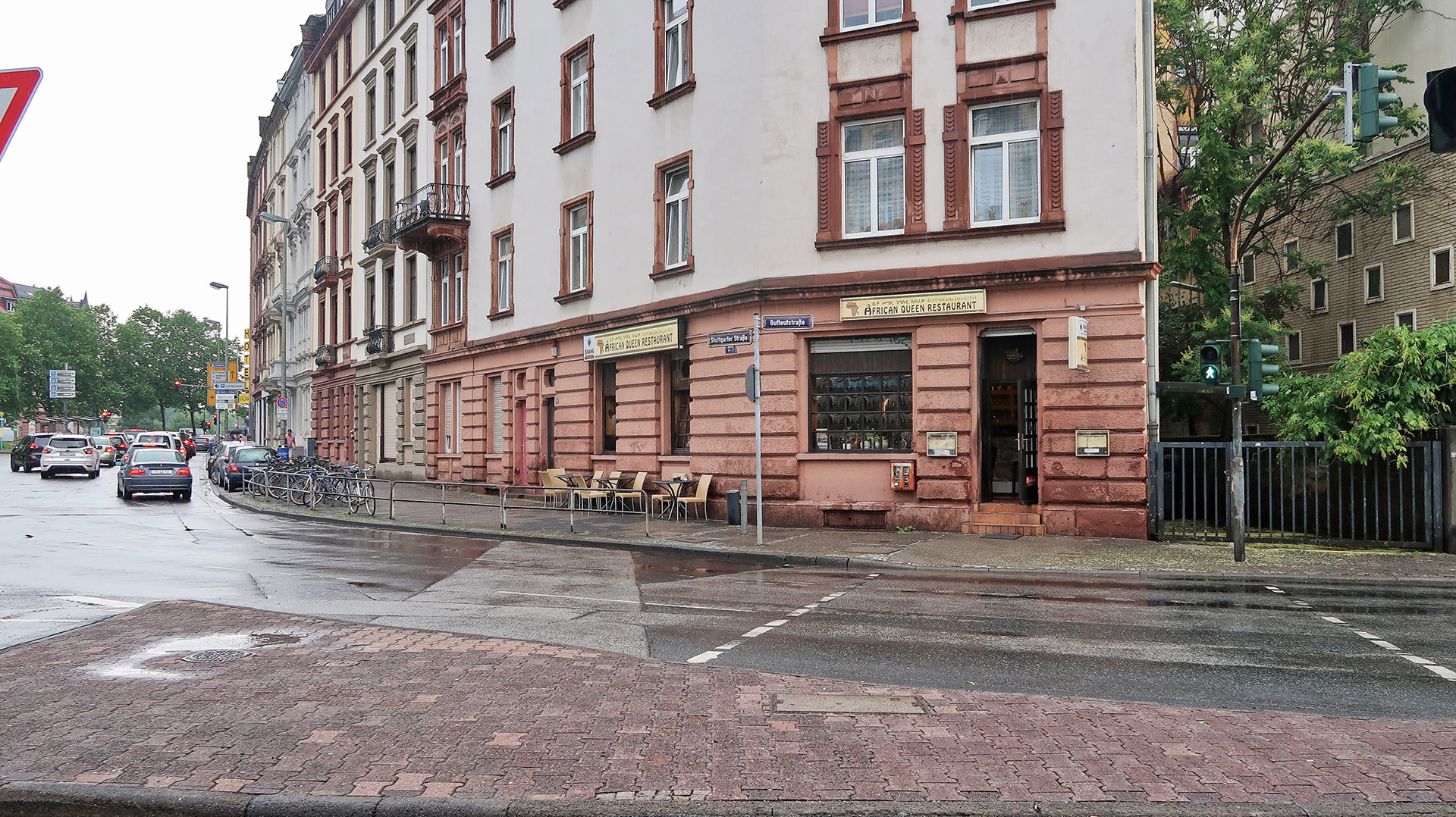 Stuttgarter Str. 21, 60329 Frankfurt am Main
African cuisine is unexplored waters for me. While everyday access to every European, many Eastern or Arabic cuisines is quite easy, it is definitely more difficult with African cuisine. I have never had the opportunity to try African specialities, so when this opportunity appeared in Frankfurt, I could not say no. The decision was affirmed by positive reviews of the African Queen, which I found online. The restaurant located near the financial district has a very interesting interior with strong African accents. At the door, I was greeted by a lovely Ethiopian, who, thanks to a very good English, was able to explain everything to me.
At African Queen, you can easily eat both meat, vegetarian and even vegan dishes. What's more, you can choose from many veggie options. I decided on a tasting dish – thanks to this I could try both options with lentils and spinach one. Przemek, who joined me, ordered mutton with potatoes.
The dishes in African Queen are always served with the traditional Ethiopian bread of injera, which for us, resembled a sour crepe. In a separate dish, they served us spices. Guests are strongly encouraged to use them abundantly. We must admit that for us they were definitely spicy.
A strong advantage in the restaurant's menu is flavoured Ethiopian beers. You can choose from flavours such as passion fruit, mango, coconut or banana. They are served in charming bowls from coconut shells, from which they taste really special.
Dishes, on the contrary, are simple but very filling. Injera, which you tear with your fingers and use to grasp the food tastes very well with both meat and veg options. Has African cuisine become our new favourite after visiting the African Queen? Probably not, other flavours speak to us more. It does not change the fact that a meal there was a very interesting, tasty and filling experience. When visiting Frankfurt, it's worth visiting this spot.
African Queen
Food

Service

Decor

Location
African Queen
Interesting experience with African cuisine.
Reviewed by: Julia