26 Leoforos Nikis, Nea Kallikratia 630 80, Greece
+30 2399 022008
3,5 – 40 €
Seafood restaurant | Greek restaurant
Searching for an ideal place for dinner in Nea Kalikratia we stumbled online upon highly recommended place – το κουτουκι του αντωνη, in rough translation "Antony's box".
It must be a very popular place among Greeks as well as tourists because when we finally managed to locate the place it was packed! Super nice staff approached us and advised to go for a 20-minute walk during which they would prepare the table for us.
So it was and after taking our seats we started to choose dishes from the large menu. At last, after picking the brain of the most helpful and expressive waitress we decided on potato salad, potatoes stuffed with cheese, mules in mustard sauce, fried calamaries and white wine. Food was just divine. Fresh and generously seasoned. Moreover, portions were very satisfying. Local Greek vibes combined with traditional music made this experience worth a while.
After drinking a second glass of the wine we knew that:
1. we would spend the whole evening there just devouring this incredible atmosphere,
2. we would definitely come back.
And we did soon after for grilled octopus and fried mullet.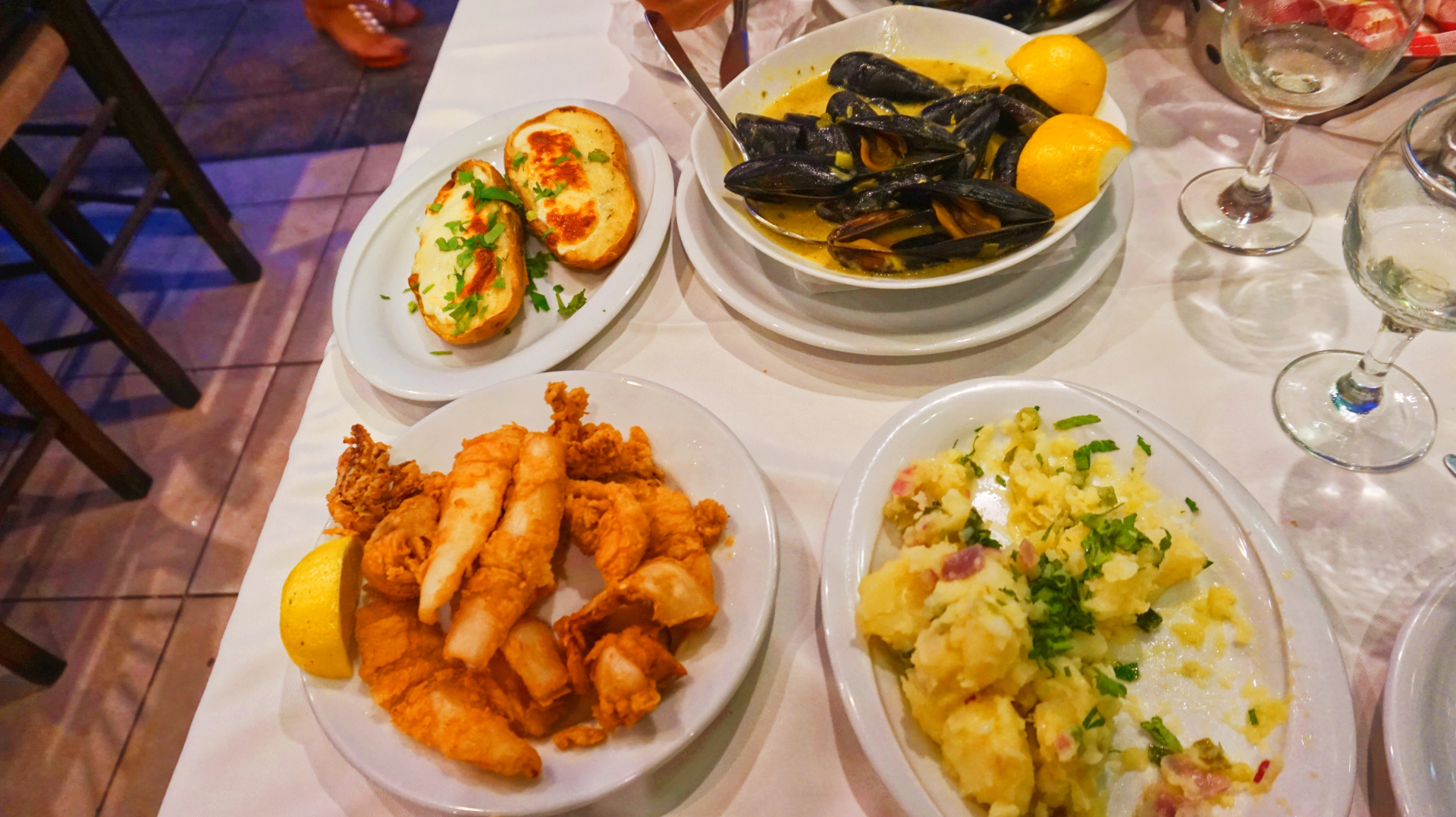 Writing this blog post it is hard to stop our mouths from salivating. Thinking about this delicious food and those incredible true and positive people makes us want to come back there this second. If you ever visit this area be sure to taste all the amazingness at "Antony's box"!
Food

Service

Decor

Location
Opinion
If you want to taste lots of seafood visit "At Antony's!
Reviewed by: Julia & Przemyslaw