Have you ever wondered if late autumn is a good time to visit Italy? It has always seemed to us that warmer spring and summer months are definitely better, but it turns out that autumn has many advantages! We tested it the hard way during our November stay in Puglia. In today's post, we list both the advantages and some disadvantages that we have noticed.
Trip to Italy in Autumn – advantages
Cheaper flights
Tickets outside the highest season can be less than EUR 50 both ways! And even with bigger luggage, which can be useful if we take fewer shorts and floaty dresses, and more warm sweaters and long pants. It's worth keeping an eye on popular carriers' websites, i.e. Wizzair or Ryanair and getting cheap tickets.
Cheaper accommodations
It's much cheaper. We were able to book a great apartment in the heart of Alberobello, literally a few steps from the Trullo houses. And on the day of our arrival! If you search slightly ahead you will probably find even better accommodation options.
Check out this beautiful accommodation in Trullo in Alberobello with a pool! If you are looking for an authentic Puglian experience, staying in such a house is the perfect solution.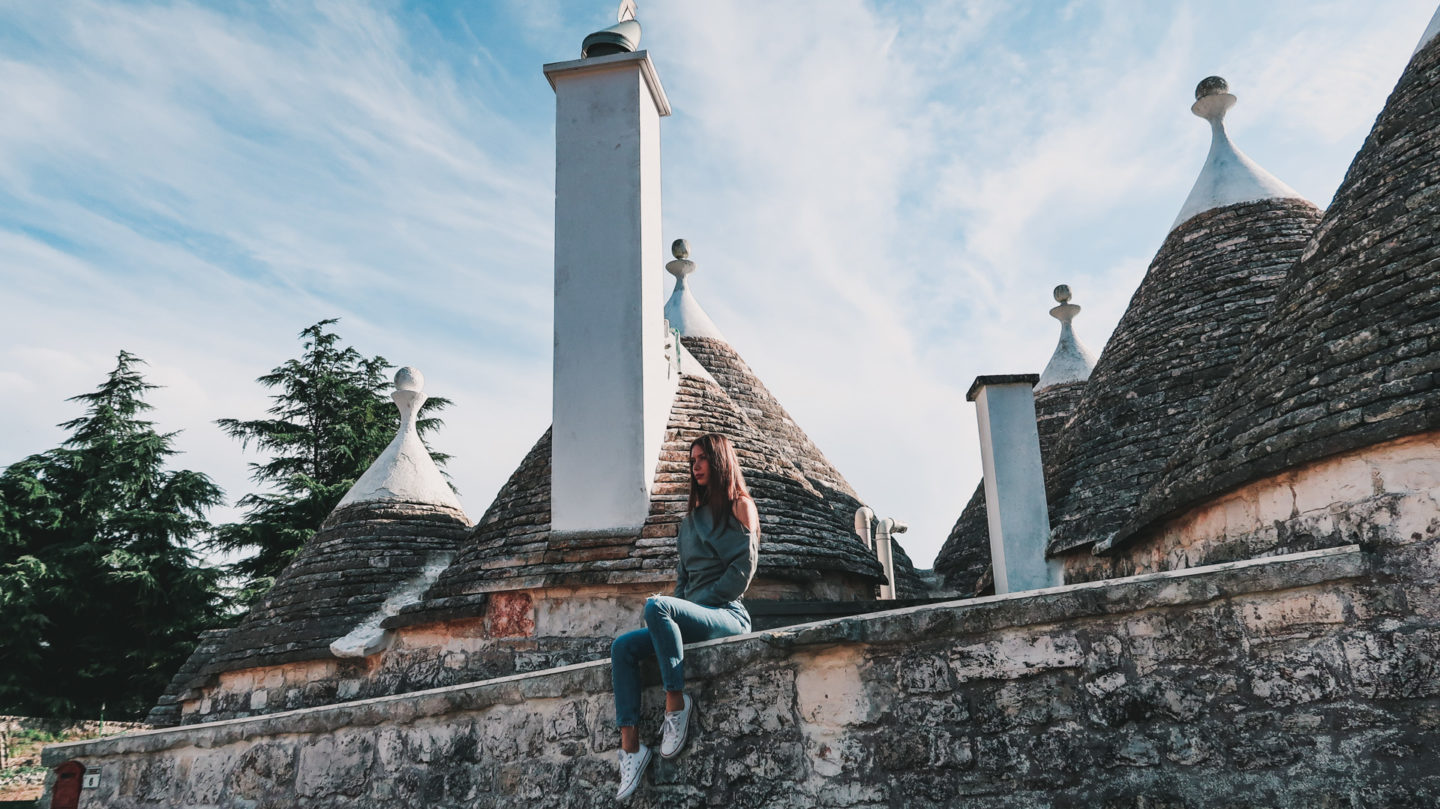 Staying in Trullo might be even cheaper eg. in here. And it will be even cheaper if you take advantage of our discount for accommodation in Airbnb, just click on the graphic below.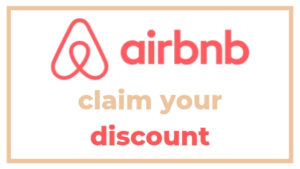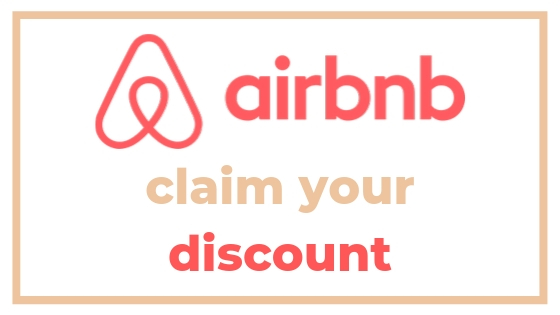 Fewer tourists
The relatively risky weather forecast means that in the autumn months Apulian towns are literally empty. There is a handful of tourists here, which gives great comfort while sightseeing. You don't have to squeeze in, queue for attractions, or wait for your moment to take a fairly decent picture. Exemplary Alberobello, which in the season is flooded with tourists from all parts of the world (including from China with massive cameras), during our trip was surprisingly calm. And it had a completely different vibe.
No heat
There is probably nothing worse than planning a trip, lots of sightseeing and in the middle of the day you drip in sweat and have difficulty breathing. It's best to do sightseeing when the temperatures are moderate. All right, we admit it wasn't hot. But it wasn't terribly cold either. During the day the temperature was around 18-20 degrees Celsius, and in the evenings it was around 12 degrees. Not bad at all, right? The sun also showed up often, so it felt even better.
More authentic Italy
This is definitely associated with a smaller number of tourists. When the towns are not flooded with them, you have the chance to observe an authentic, everyday life of Italians. Whether on the streets or in restaurants, it is more real and somehow more intimate.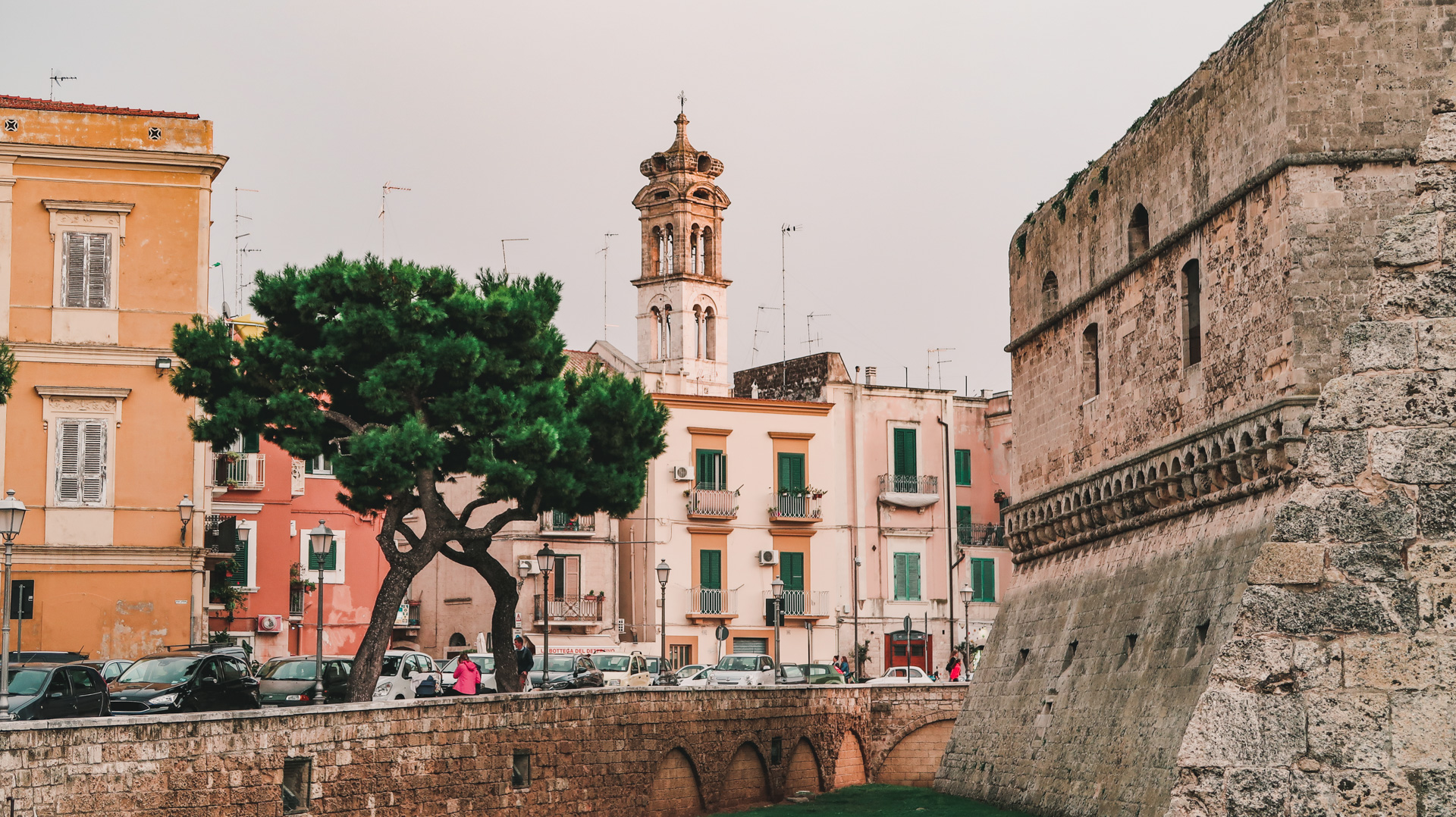 Great sky for taking photos
We really appreciate the cloudy sky, because our pics then have more intriguing vibes. What's more, any clouds create a kind of natural lens filter. Even photos taken during the day are not so blown out.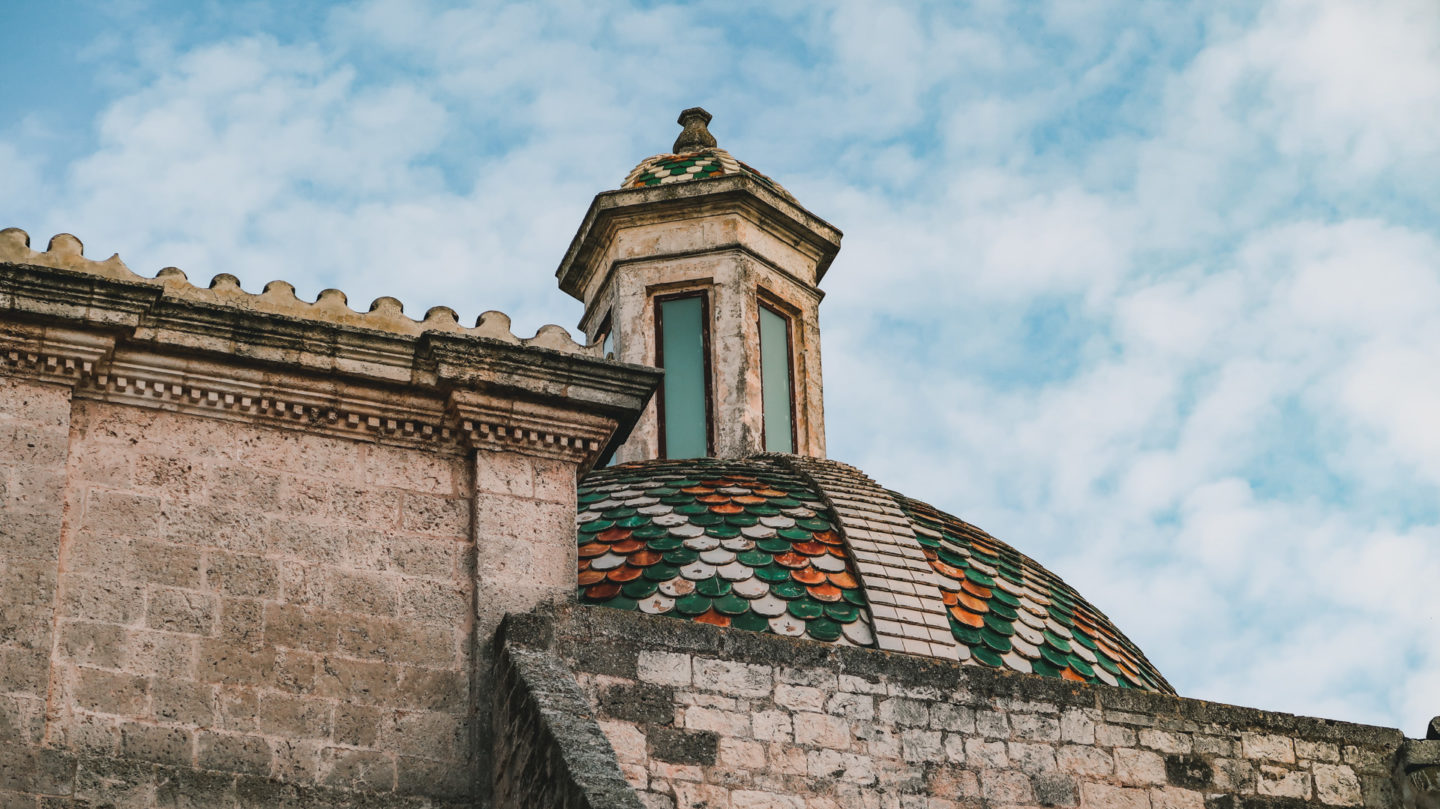 Incredible sunsets
Autumn light has a great vibe and the sunsets are beautiful as always. You don't lose anything.
Trip to Italy in Autumn – disadvantages
Risk of heavy rain
Ok, we wrote that the weather was very decent, but … Autumn is definitely riskier. The day before departure, we have learned that we might not land because of storms. It worked out, but we also had a lot of luck. It's a bit of Russian roulette. A raincoat, hat and scarf will come in handy.
Many restaurants are closed
In the offseason, many pubs close. Do not worry, you will still be able to eat delicious Italian pizza or something even more special, you just will need to research a little more.
As you can see, there are far fewer flaws, and to be honest, we think they are definitely less important. See how many positives there are! These are all our observations, we hope that they will be useful to you guys. Do you have any experience of sightseeing during the autumn? Let us know in the comments, we'll be happy to get to know a different perspective on this topic!
Experience with us!
Brought to you by: Julia & Przemyslaw