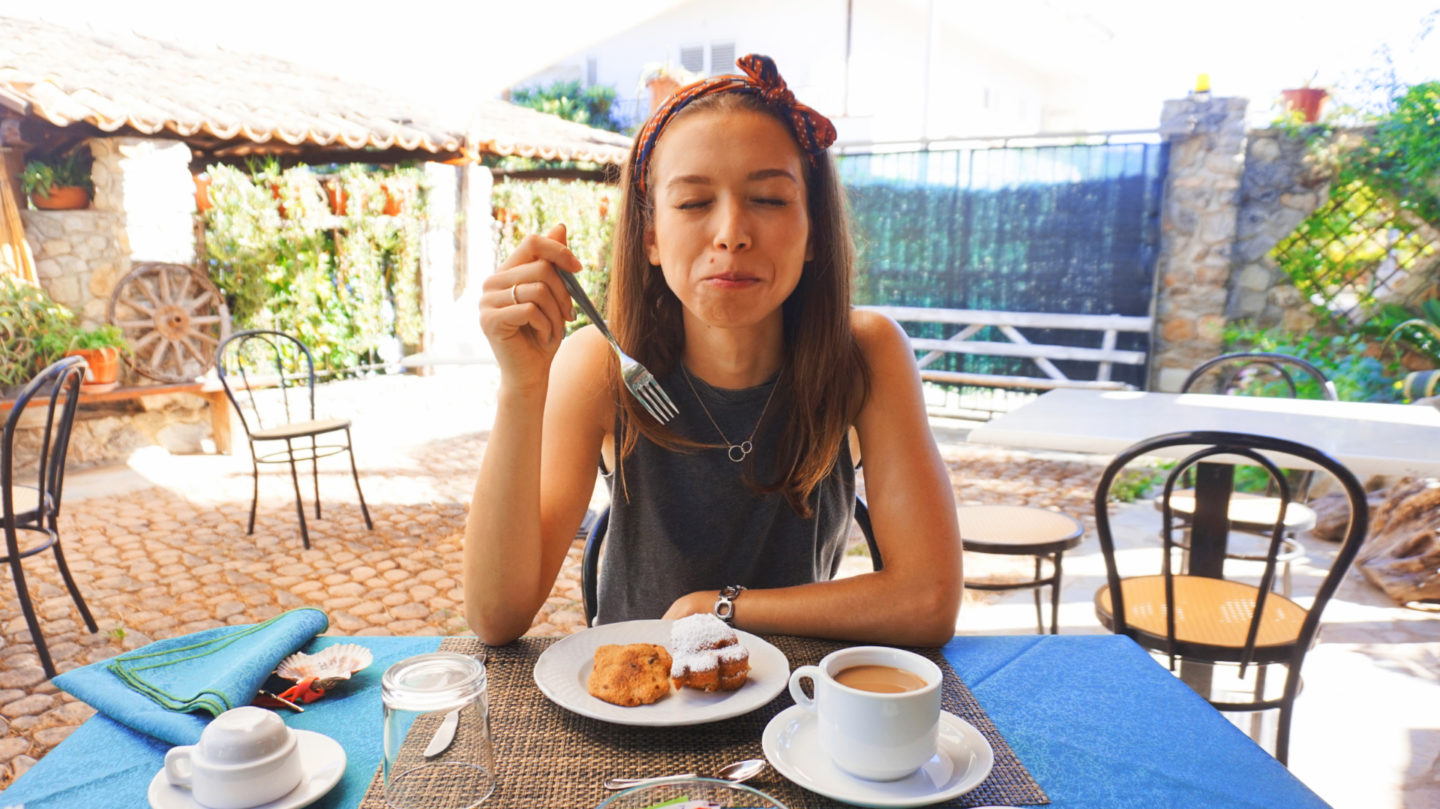 We woke up to our first italian breakfast. Riccardo ensured us that we would be spoiled during our stay in Villa Basilio. He brought us two types of breakfasts – sweet and salty for us to choose which one we prefer. Eating breakfast in such surrounding was exceptional!


Riccardo offered to show us local beach. Soon after breakfast we drove behind him to beautiful beach from which we could see
Stromboli
volcano. Have you ever been swimming in the sea with such view?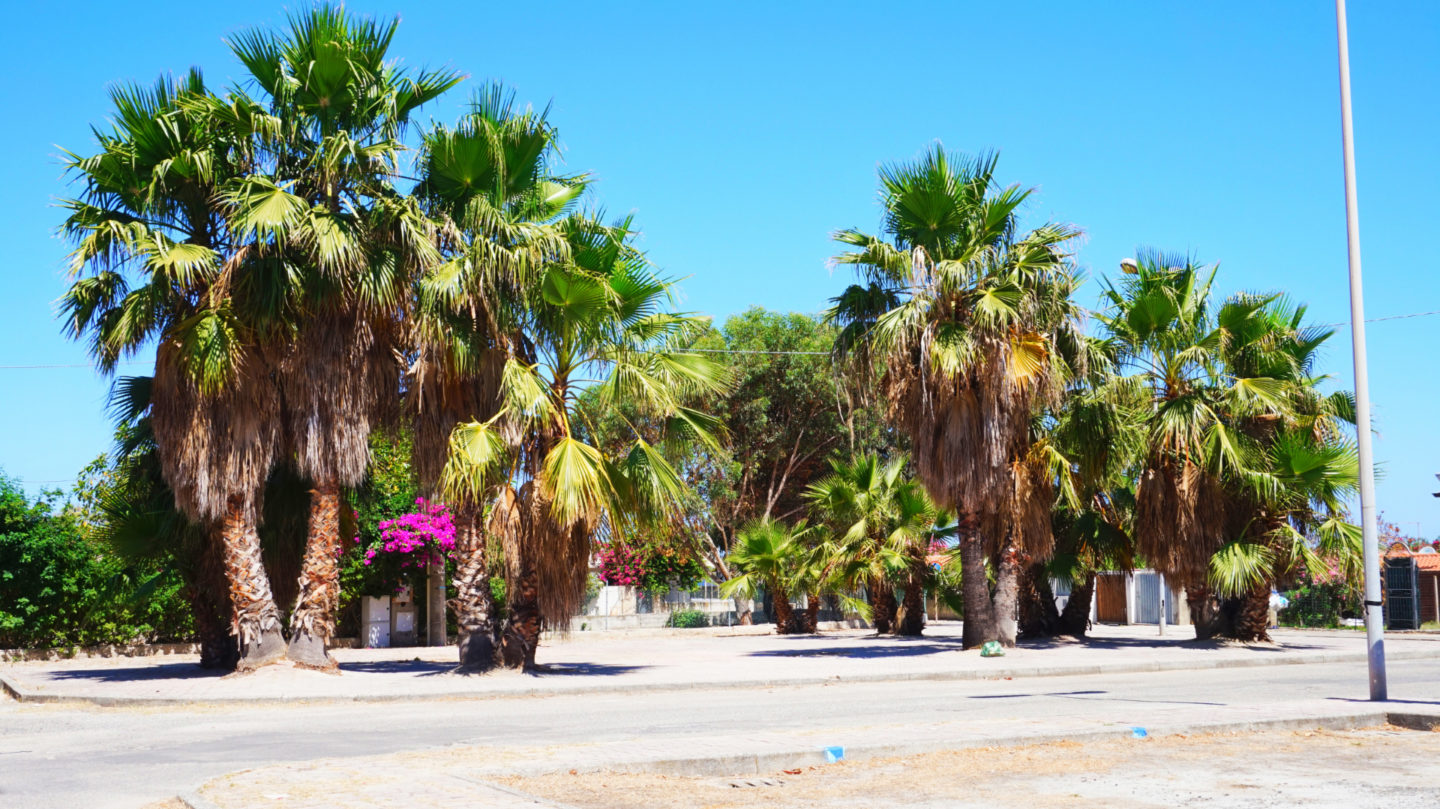 After spending some time at the beach we decided to do a bit of sightseeing and drove to
Tropea
. This is the most touristic city in this region. Peaceful and typically italian Tropea is captivating with it's atmosphere, views, shops and restaurants.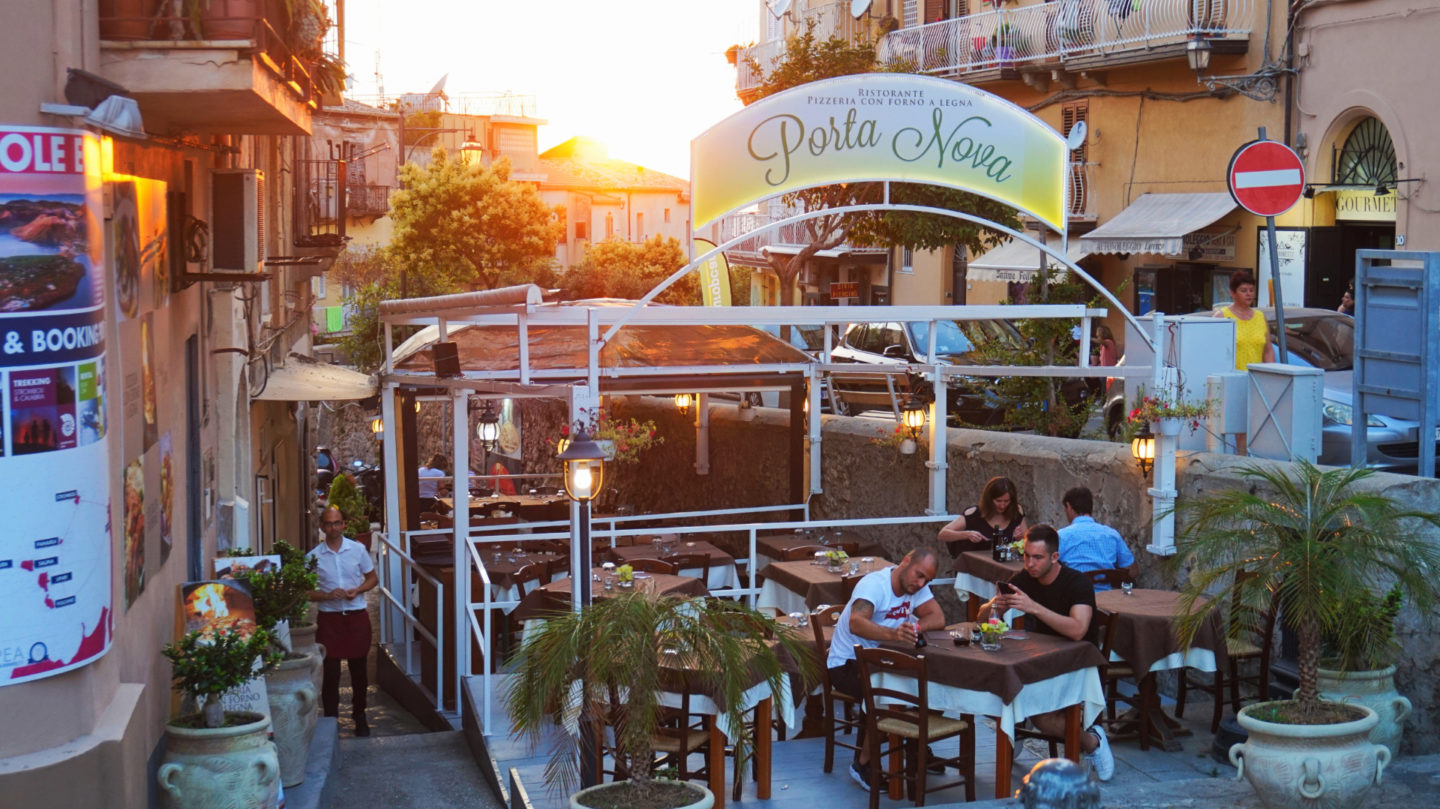 We spend some time walking around the city center and then we noticed breathtaking view. Santa Maria dell'Isola is probably the most incredible monastery we have ever seen. It is accessible only by climbing up a winding flight of steps carved directly into the cliffside and is surrounded by lovely garden. It is worth climbing though because the church is amazing and you also get outstanding view of Tropea and Tyrrhenian Sea.
After walking so much it was high time to rest. We felt like our beloved drink – Martini. Searching for place to seat was not hard as Martini like Aperol is typical italian beverage. Lovely waitress served us with drinks and surprised us with plate of snacks. We were not going to complain but prime plan was to search for nice dinner place after having couple of drinks. Because of that when ordering second ones Przemek tried to explain our waitress that we wish to order just Martini, no snacks. They could not understand each other in English and speaking Italian was a challenge as Przemek knows only words such as pizza and mozzarella… After a couple of minutes struggling to comprehend our waitress asked us what languages could we speak. Polish was said last and to our surprise it turned out that she was polish! 🙂 Karina has been living in Italy for 20 years, studies in Messina and speaks perfect polish. We talked a bit about living in south of Italy and cultural differences. She also explained that a drink and a snack plate are a set so we just ate another one!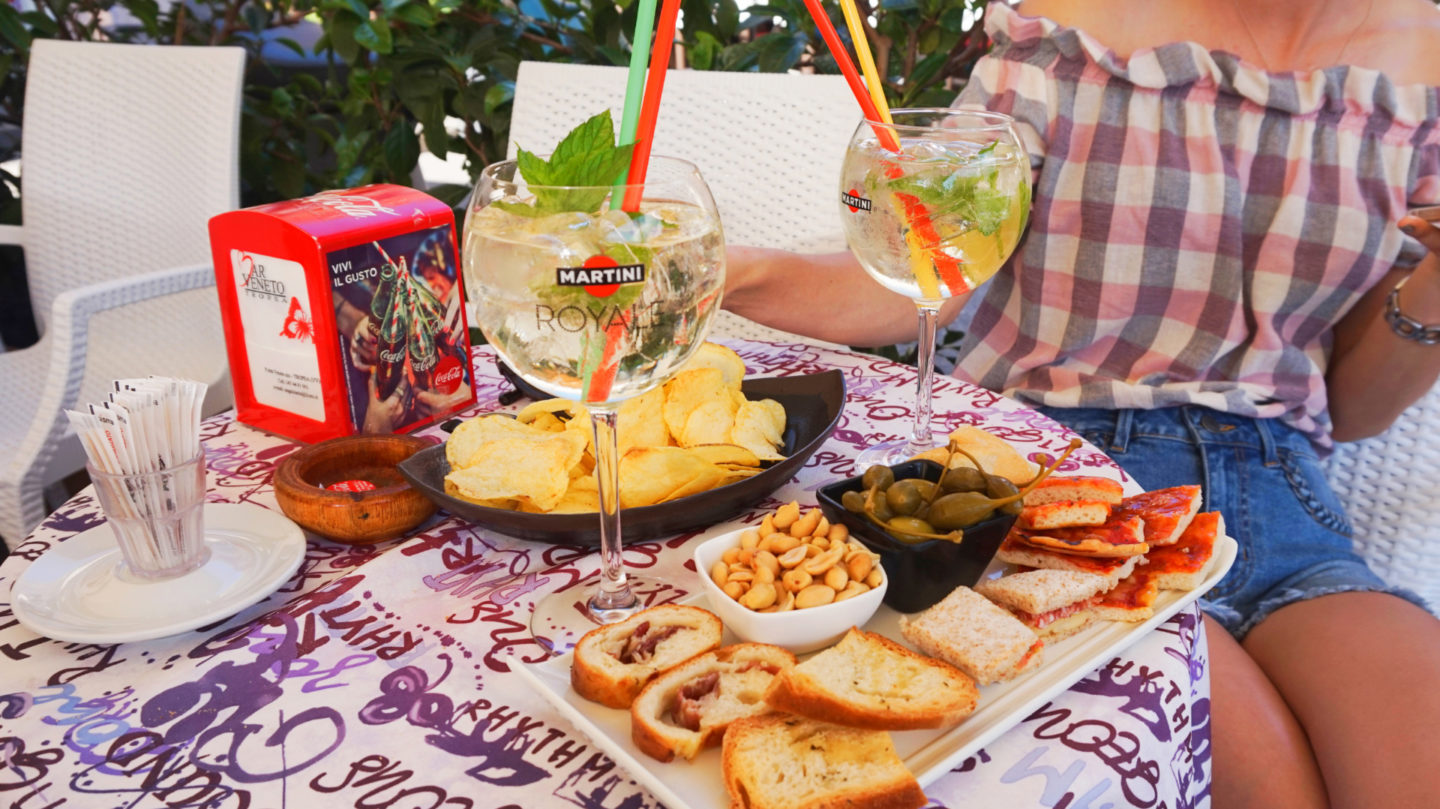 Experience with us!
Brought to you by: Julia i Przemyslaw