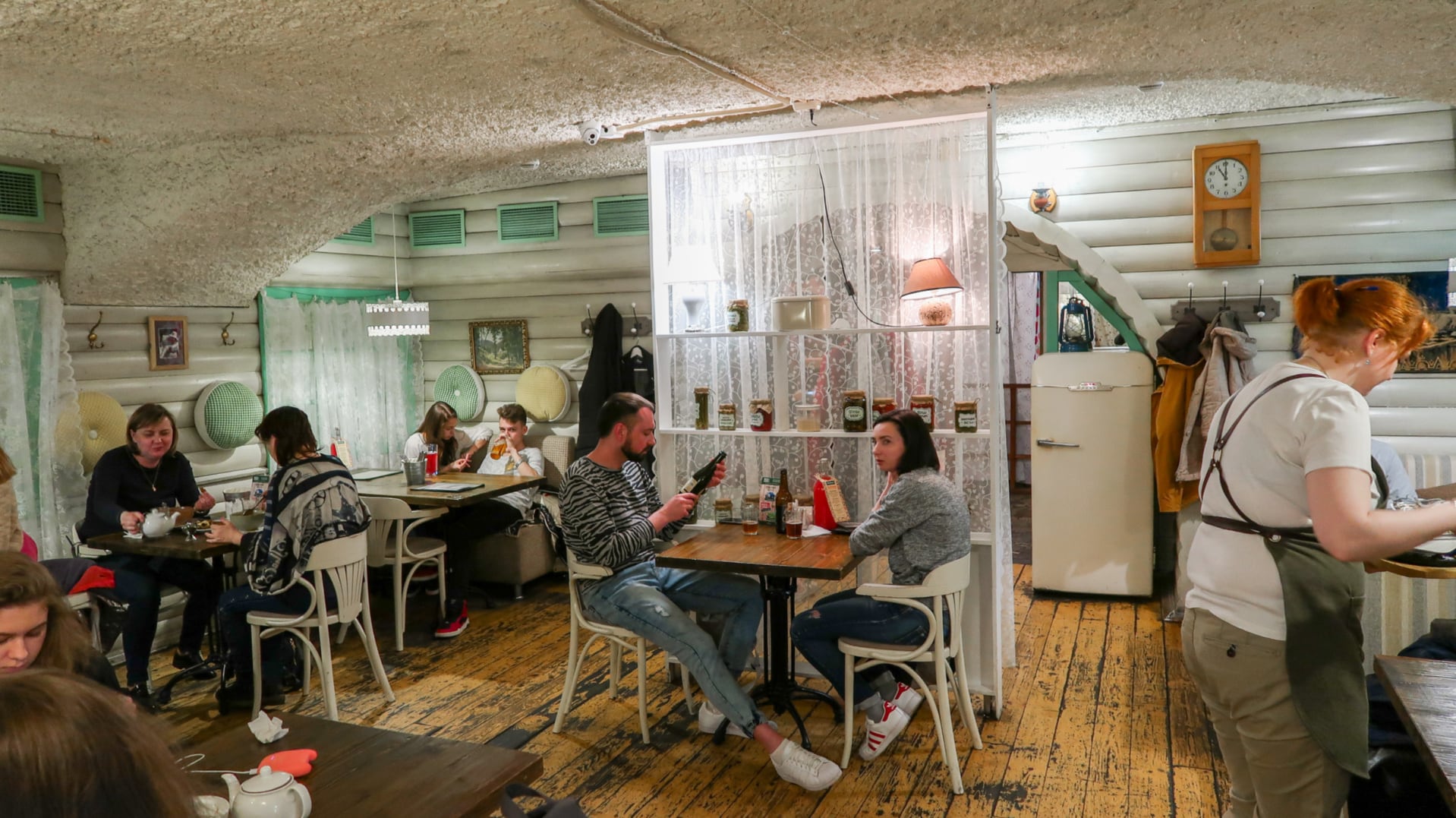 We came to Dachniki on the recommendation of a friend who did some research in restaurants in St. Petersburg. We were completely unaware that it was a place in the
Kvartirki Soviet Cafe
family. With a closer look at the decor and menu, we saw many similarities. The decor is kept in the traditional convention with flower wallpapers, wooden furniture and details like typewriters, clocks, curtains or pillows.In the menu, you will find classic Russian dishes, such as pelmeni, solyanka, also fish or blincziki. There will also be a variety of meat dishes and tinctures.
Going to Dachniki, we wanted to have just a bite to eat and try their tinctures, which is why we only ordered two soups, two glasses of tinctures and baked potatoes to pick on. Przemek for a change (such a joke, of course, check out the review Mama na dache, to find out why) ordered a broth, and I decided on fish solyanka. Both soups – delicious. I was absolutely surprised, I did not expect solyanka to be a soup that now I always feel like.
While enjoying the flavours of dishes and liqueurs we observed other dishes served in Dachniki. Everything looked delicious and smelled even better! It is worth noting that we had to wait a good 20 minutes to get a table. If you're in St. Petersburg and want to visit this spot, we recommend making a reservation or growing your patience – this place is very popular!
Dachniki
Food

Service

Decor

Location
Dachniki
Nice traditional spot.
Brought to you by: Julia & Przemyslaw