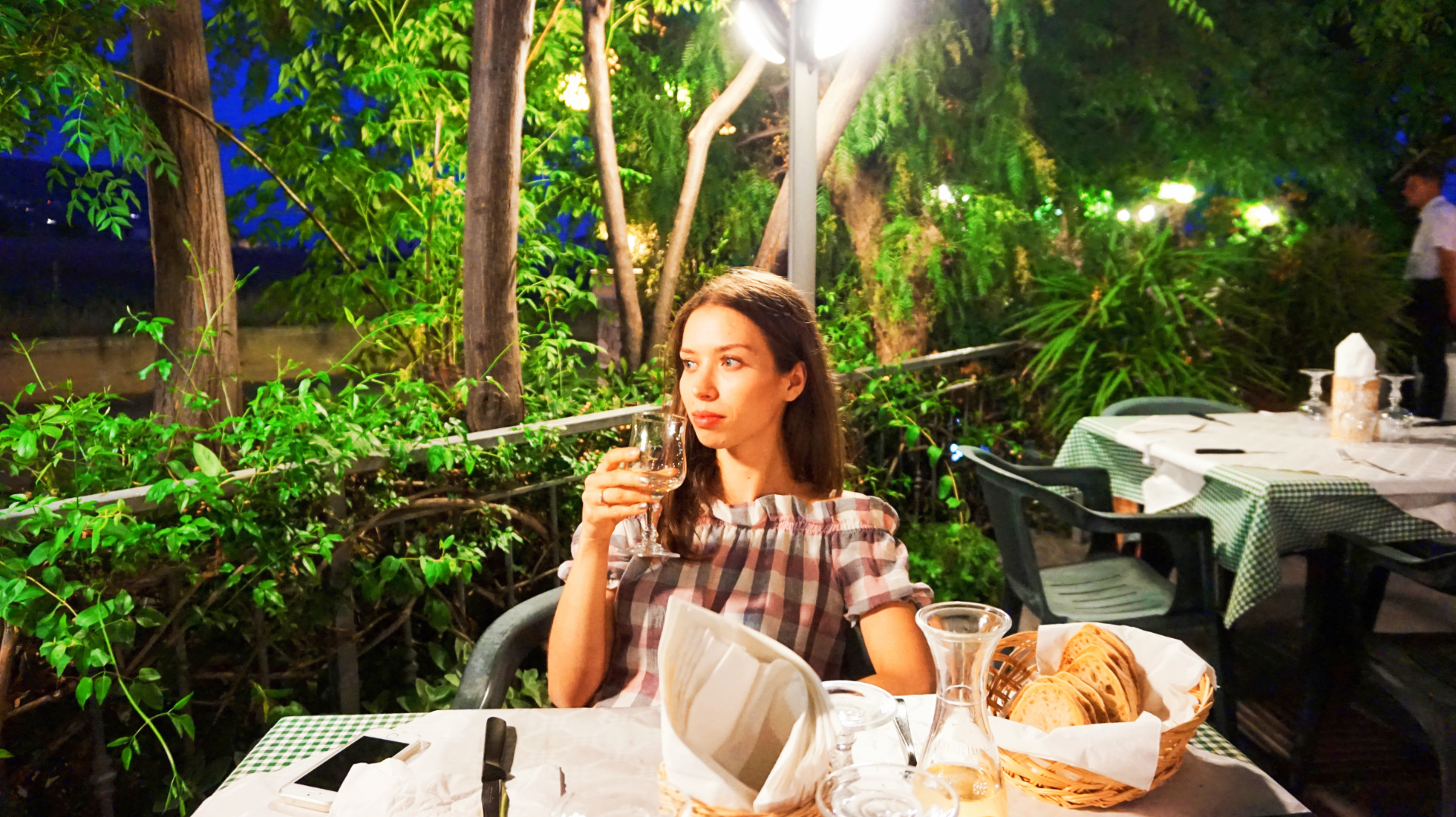 89866 San Nicolò di Ricadi, Italy
+39 0963 663767
6 – 40 €
Seafood restaurant | Italian restaurant
During our stay in Capo Vaticano, Calabria while driving the main road we saw Happy Days restaurant. Peaceful that time of year (end of June) looked promising. Service was super nice and took great care of us. Menu offered everything you can imagine – from traditional Italian starters, through pizza and pasta, seafood and meats to local dessert like famous Tartufo. First time there we tasted grilled aubergine, gnocchi in tomato sauce and swordfish. Every single bite tasted amazing and prices were decent.
During another visits we had opportunity to try fried squid, seafood risotto, lamb chops, pasta siciliana and.. best prosciutto and rocket pizza in our lives! We also got tamped by highly recommended Tartufo. Every time we also ordered house wine which was excellent.
Food

Service

Decor

Location
Opinion
Wonderful and not expensive spot in Capo Vaticano. If you want to experience real Italian cuisine visit Happy Days. We highly recommend it!
Reviewed by: Julia & Przemyslaw