We live in Lodz. We work in Lodz. We go out in Lodz. However, we have not been flying from Lodz so far. Lodz International Airport offered directions that did not coincide with our travel plans. When we've heard about the opening of a new connection with the capital of Greece, we began to plan a trip before we even had the tickets. How much fun it was to be able to fly out and return directly to our city! Thank you
Lodz Airport
, thank you
Ryanair
!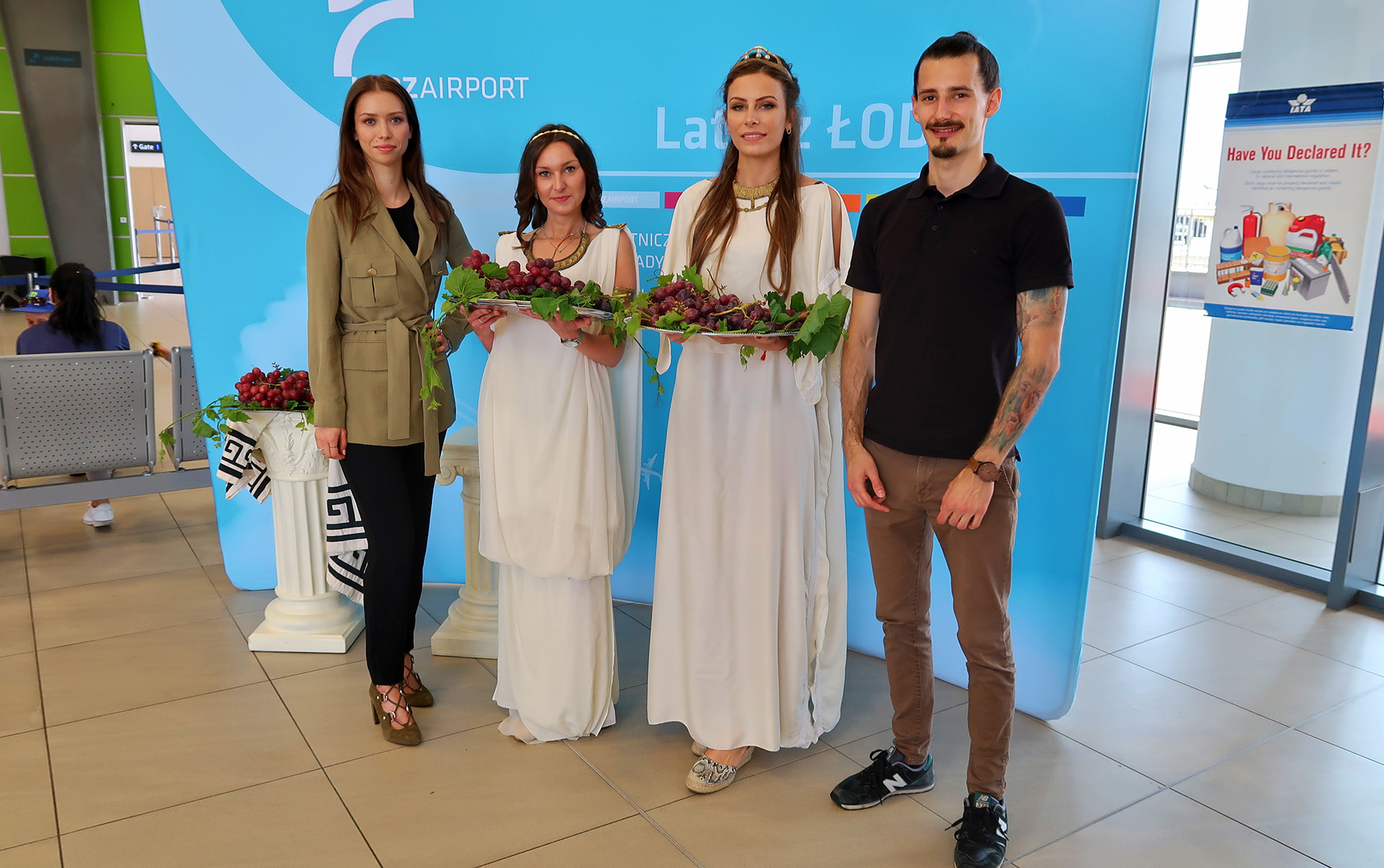 Athens is a really big metropolis. Today, it is inhabited by over 3 million people with the dense buildings and monuments, the airport though is not in the city centre, unfortunately. It is located about 40 km east of the city, and the journey takes about 45 minutes. Our transport to the hotel was provided by
Mouzenidis Travel
, which we were very pleased with. But you can read about it with one of the following posts.
We had only two days planned in Athens. So we wanted a good location of the apartment or hotel. That's why the
Pallas Athena
hotel was perfect. This is a place with tradition, ensuring the highest quality and genius location. Right after arrival, the waiter offered us some non-alcoholic drinks based on fruits. Very tasty! It is worth paying attention to the hotel's decor. Each floor is decorated in a different style, and the rooms, even on the same level, are decorated slightly differently. On the walls of the first floor, where the restaurant is located, you will find interesting paintings and other works of art!




Our room decor did not differ from the rest of the hotel. Colourful graffiti stretched on the walls. And on the table another surprise – a plate of fruit and sweetness! Of course, we do not have to tell you who chose what 🙂 To not be so colourful, we also noted some cons. The hotel walls were poor enough to suppress the sound, so we could hear exactly what the Germans were arguing about in the next room. There was also no storage space. We had the impression that the wardrobe space is planned for one and a half.


We were very pleased with the gym, which was quite well equipped. Including a platter of fruit, water and a shower set (gels, shampoos, conditioners, towels, papers, etc.).
The food in the hotel restaurant was brilliant, especially the breakfast buffet. Everything was so fresh and tasty. A large selection of warm foods, including fried eggs, omelettes, fried mushrooms, sausages or baked vegetables. Also amazing aromatic vegetables, local cheese and delicious bread. In the corner, you could find local products from the farmer's village
Agreco
in the Crete Island. Of course, all other standards, like breakfast cereals and yoghurts, were also available. The service offered freshly squeezed orange juice and great coffee, also with soy milk. Pallas Athena enchanted us with very high quality, delicious food and a great location!
Experience with us!
Brought to you by: Julia & Przemyslaw