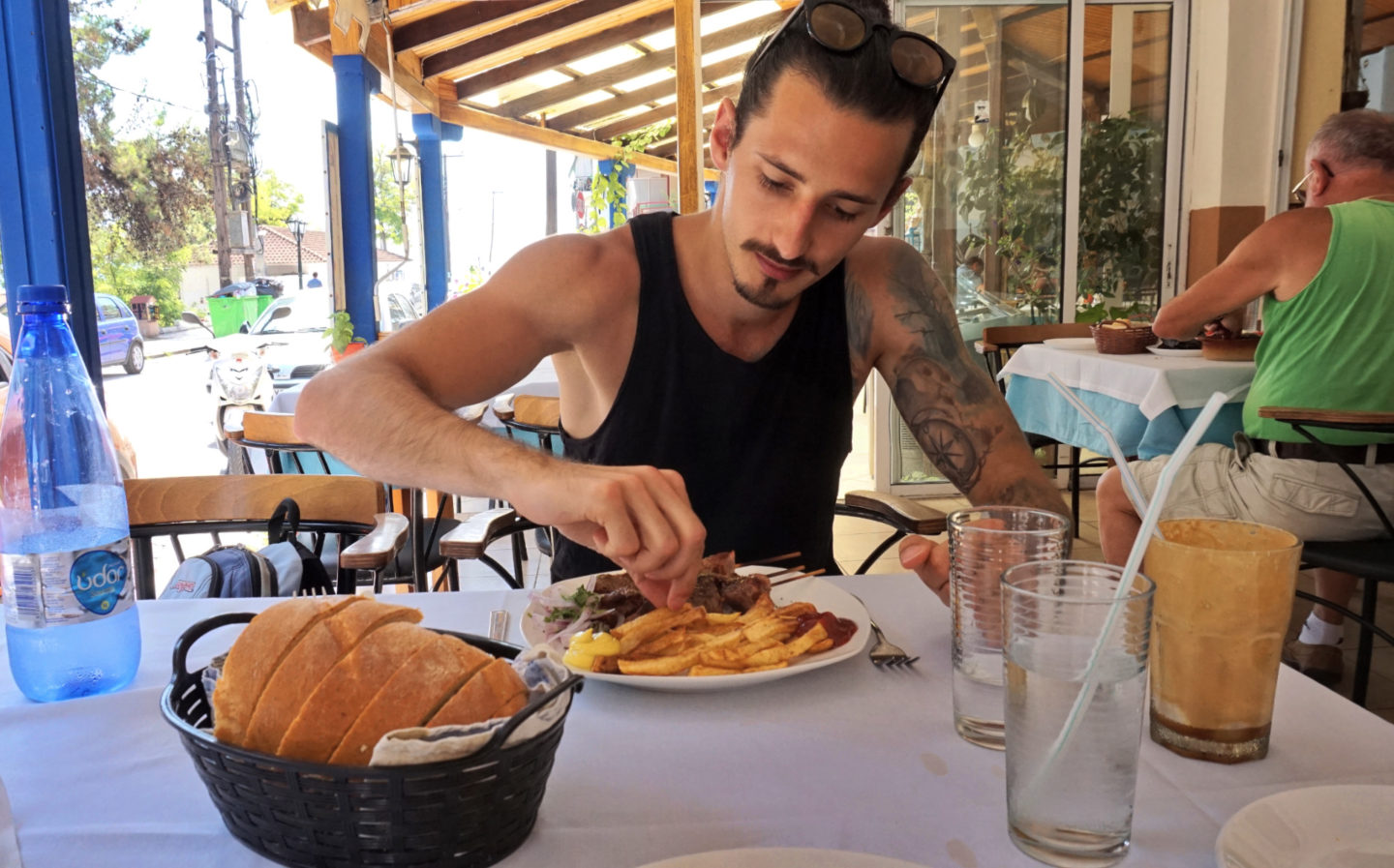 5 Papandreou Georgiou, Nea Kallikratia 630 80, Greece
+30 2399 047968
3,5 – 30 €
Seafood restaurant | Greek restaurant | Russian restaurant
Coming back totally thirsty from the beach one day during our stay in Nea Kalikratia (Greece) we saw a peaceful spot in the corner – Tavern Dolphins.
Only 3 tables were taken and without much thinking, we decided to eat our lunch exactly there. We ordered lemonades, two frappe coffees, one litre of water and of course some food – Julia decided on her favourite squid and Przemek on kebap. We were really happy with low prices and wondered a bit how the food would taste like.
Luckily the food turned out to be so delicious that we ate it till last bit. This was purely fresh and simple food. Adding to all that extremely nice waiter – Dinis, who later on exchanged a few stories with Przemek.
We came back to Tavern a couple times and heard from other clients that Dinis helped them during their stay in Nea Kalikratia with a similar issue like ours – they didn't find their reservation although the booking was made correctly. Dinis helped them to find the room and took them there by his motorcycle 🙂
In Dolphins we also tried moussaka, fried sardines, traditional Greek dish made from mussels and rice and also delicious Cyprus salad. They were kind enough to pack our food to take away and we were able to eat our dinner on the beach watching the sunset 🙂
Tawerna Delfiny
Food

Service

Decor

Location
Tavern Dolphins
While visiting Halkidiki try some traditional Greek food in Tavern Dolphins!
Rewieved by: Julia & Przemyslaw