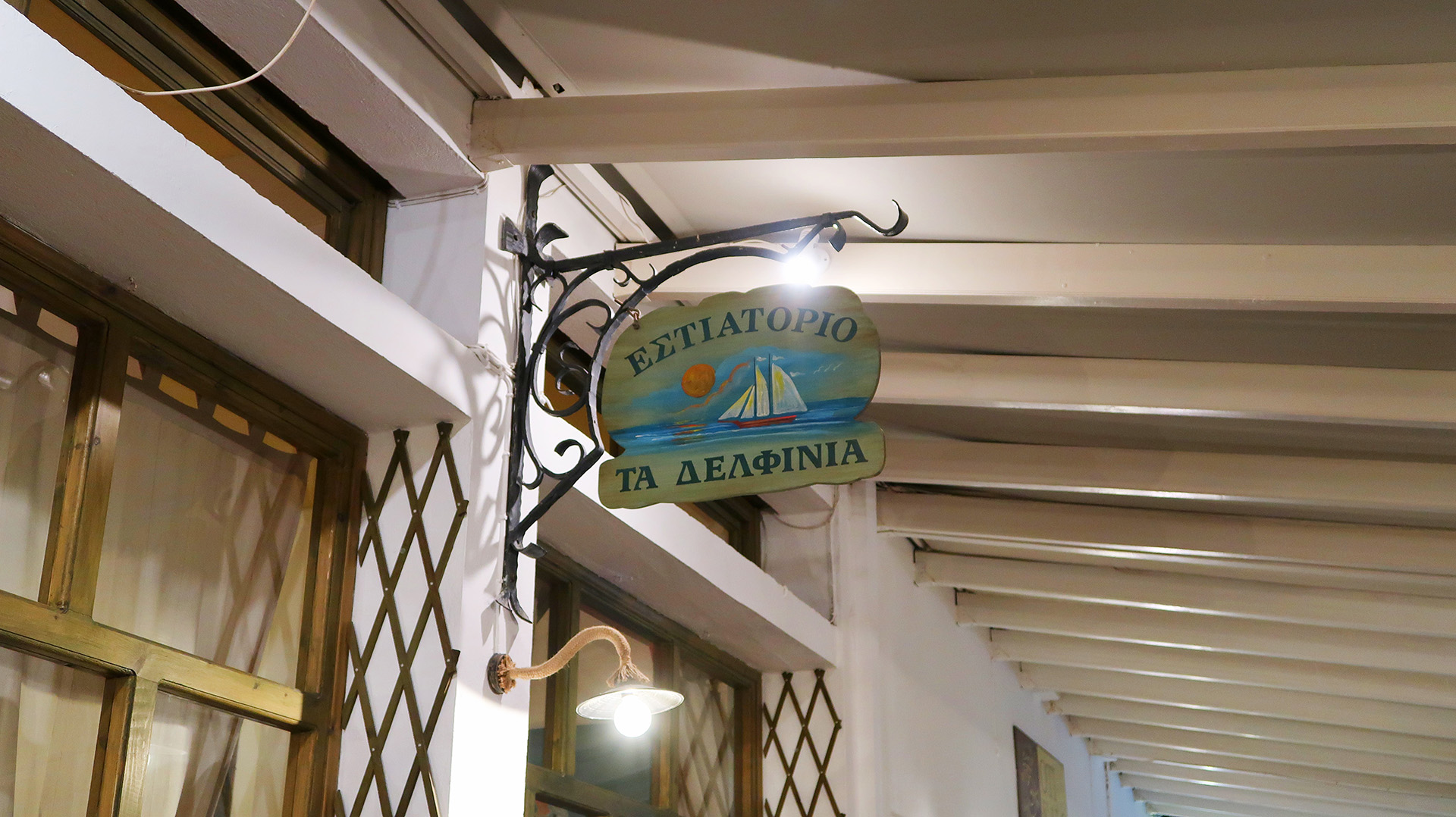 84503 Batsí, Kikladhes, Greece +30 2282 041635
4 – 25€
Greek restaurant, seafood restaurant
We spent only two days on the Greek island of Andros, located in the Cyclades. During these two days though, we ate an astonishing amount of delicious food.
Why dishes served here are so special? Probably because this place is called The Green Island – rich in springs and fertile soil, and therefore good conditions for cultivation. It allows restaurateurs to enjoy local benefits. The owner of one of the restaurants in Andros told us a little about the life here, and also that most of the products are produced here in-home conditions.
For example, instead of importing feta from the mainland, the locals prefer their own soft cheese from Andros, which gives Greek salads and various other dishes a perfect match.
Wines or tinctures do not come from distributors but rather their own production – most families are using the variety of fruit and herbs here to produce tinctures from for example apricots or pomegranates and homemade wines.
Sausages to a local omelette? Also homemade, family-produced off-season and maturing to dazzle tourists with their aromas.
Fish or seafood? Local waters provide the benefits of different species. Those, however, which are not available, arrive by boat from other islands. And vegetables, sweet, juicy tomatoes, cucumbers, eggplants or courgettes, which they collect and grill.
Yanis, the owner of the restaurant, which you will read about in a moment, made us feel as good as it was possible. The Dolphins is located in the tourist town of Batsi.
You can sit inside or on the terrace overlooking the sea. Yanis and his wife, attach great importance to tradition and try to serve regional dishes. We had the opportunity to try the rice wrapped in the wine leaves – a very famous Greek appetizer. It was aromatic and tasty. Next, we got the classic – a Greek salad with a small twist: cheese from Andros instead of feta. On the table appeared also zucchini pancakes, deep fried, but light in consistency, again with the additional cheese of Andros. For main dishes, we ordered stuffed vegetables (tomato and pepper) and grilled tuna steak. They all were truly delicious – delicate vegetables, perfectly seasoned filling; the fish was fresh and melted in our mouths. It had nothing to do with frozen tuna, which after roasting is dry and tasteless.
We were knocked to our knees and we could not refuse to taste the desserts – panna cotta with caramelized lemon peel (of course from Andros) and chocolate souffle. When you combine a relaxed atmosphere, the delicious food, a beautiful and warm evening, regional wine and, above all, endless hospitality, you do not need anything anymore. We strongly encourage you to go to The Dolphins and lose yourself in Greek cuisine!
The Dolphins, Batsi
Food
Service
Decor
Location
The Dolphins restaurant

You need to try out this place!
Reviewed by: Julia & Przemyslaw