We woke up really happy and packed up our luggage. We were flying from Poznan, so first we had to get to the airport. We thought coming to Poznan would be a great opportunity to meet Julia's sister and her friend who suggested Phobar as a perfect meeting location. We really liked this place, check our review here: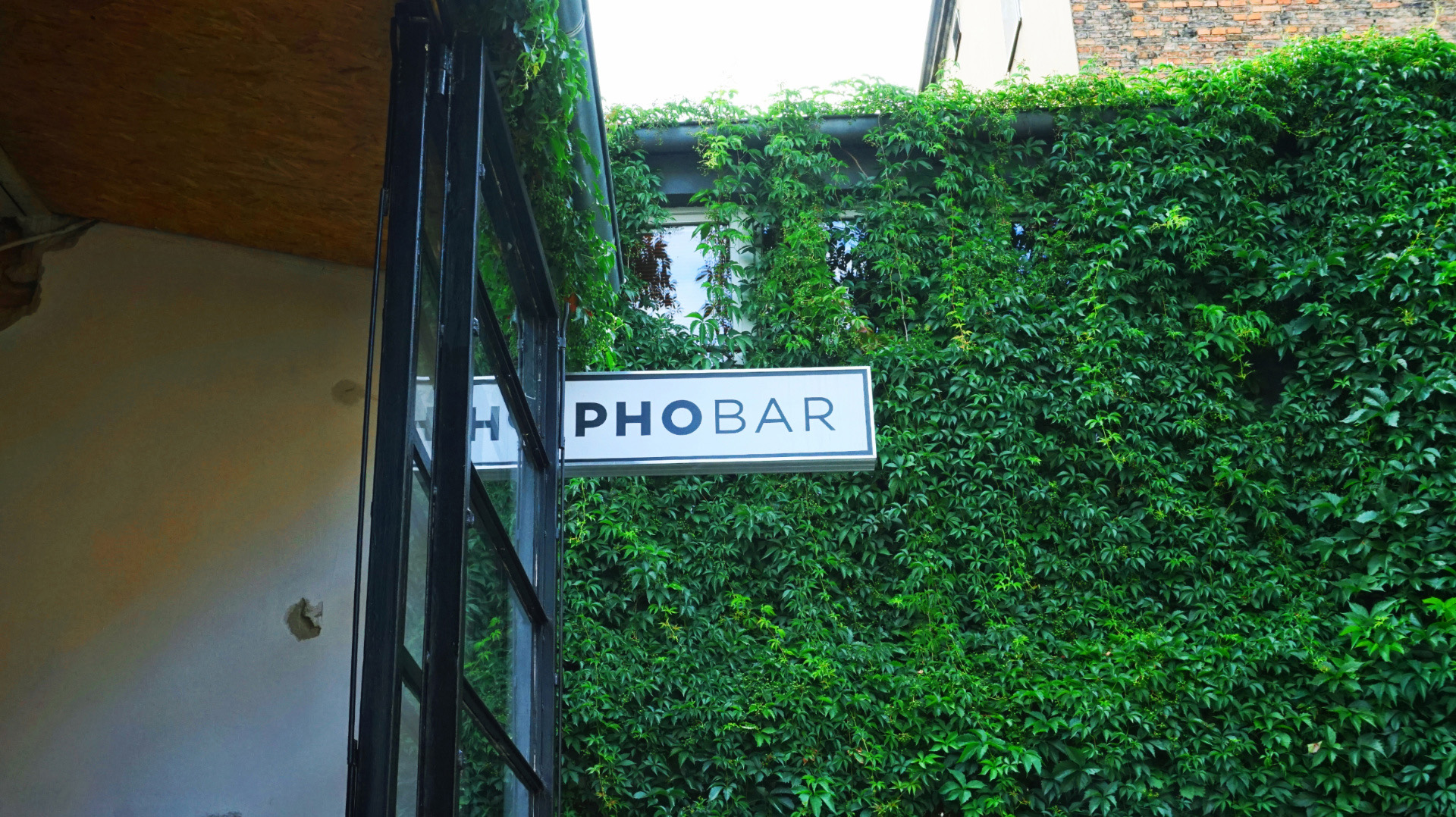 After calming the food coma we set off for the airport. There everything went as planned and after about 3 hours we were in Thessaloniki.
Due to the late time of our landing renting company told us that their employee will be waiting for us at the airport to show us to our car. No one was there. We were looking for a good 20 minutes with no positive result. We called the company but it was hard to communicate and they were sure we had no reservation made. It turned out we got through to the office in Athens. Finally, Przemek found the car with logo of car rental service and their employee on the parking lot. He was kind enough to call the company from his phone and present our problem. Reservation was obviously there but the surprising things were the dates – not in July but in November… A bit angry with ourselves we realised that we had no other choice but to go by taxi. Car rental prices at the airport were extremely high so we decided to try our luck in Nea Kalikratia. We ordered a taxi by phone and paid 40 euro instead of 50 euro (this was the price taxi drivers told us at the airport).
We finally reached our hotel. We were exhausted. Lady in reception started to talk to us in Russian. Fortunately, Przemek speaks Russian really well. We are excited to get the room key when the lady tells us: "Well, you do have the reservation made but for November!".
At this point, we were ready to cry. Ladies working at the reception were extremely compassionate and started calling every nearby hotel with questions about vacant rooms. To our terror, they couldn't find any rooms available for us as it was the peak of the season. We sat resigned in front of the hotel and wondered what to do. We figured we could sleep at the beach if ladies would agree to store our luggage. Waiting for any news we started to read again the Travel Pirates offer.
It turned out that dates were correct and we did not make any mistake while booking the offer. Email with confirmation though was for November. This was so strange. Looking down at the comments regarding this offer we realized that we weren't the only ones who were misled. Many other people were frustrated because they spent money on the flight, car and hotel and flight dates were ok, cars and hotels, on the other hand, were not. Travel Pirate's answer referring to those comments were dismissive and not helpful at all.
In that second Mrs Iryna came out and told: "I will help you!". This cheered us up well. She picked up her car, helped us with our luggage and drove to the nearby hotel. She managed to get us a discount for two nights with breakfast. Thanks to her we could go to sleep in comfy bed and worry about the rest the next day. We were quite tearful saying goodbye to her as we still couldn't believe how thoughtful, helpful and generally amazing she was to us. It's really incredible to meet someone like her, it reminds you to believe in other people. She was not the only great person that we had met during our time in Greece 🙂 Make sure to follow our blog to read more stories!
Experience with us!
Brought to you by: Julia & Przemyslaw