You're going to Berlin and don't know where to eat? Do you want to go somewhere that is highly recommended? Do you want to experience different flavours? We come with a solution! 😉 Read our post about places that we have tested on our… tongue and eat only the good food!
Berlin is famous for its food spots. First of all, it is here that the kebab that we all know has come to live. Secondly, we can try many other Eastern cuisines here e.g. Thai, Japanese, Arabic and Chinese. There are also European restaurants, including very good Italian restaurants. Thirdly, this is where the fashion for cosy neighbourhood breakfast pubs has started!
How not to get lost in the sea of ​​restaurants scattered around the city? We always rely on the opinions of others, of course with a good sense of common sense. As often as we can, we ask friends for their recommendations. In other cases, we do research online, on different websites, like TripAdvisor or Yelp and blogs. Sometimes, however, we come to a nice spot quite by accident, because we always try to keep our eyes and mind open to new places. We wish you the same during your travels. However, to make things easier for you, we present a compilation of places that we can recommend in Berlin!
The day starts with a good breakfast!
How to sightsee when your belly is empty and your eyes do not open completely? The answer is – you can't! Nothing helps better than a good start to the day = a good breakfast. In Berlin, you will find a whole lot of breakfast spots, but we tested out Betty'n Caty and we can recommend this place to you without a doubt.
The restaurant is located near Wall Park, about 17 minutes by car from the Brandenburg Gate. We want to give you a heads up – we advise you to make a reservation because especially at weekends, this place is very crowded.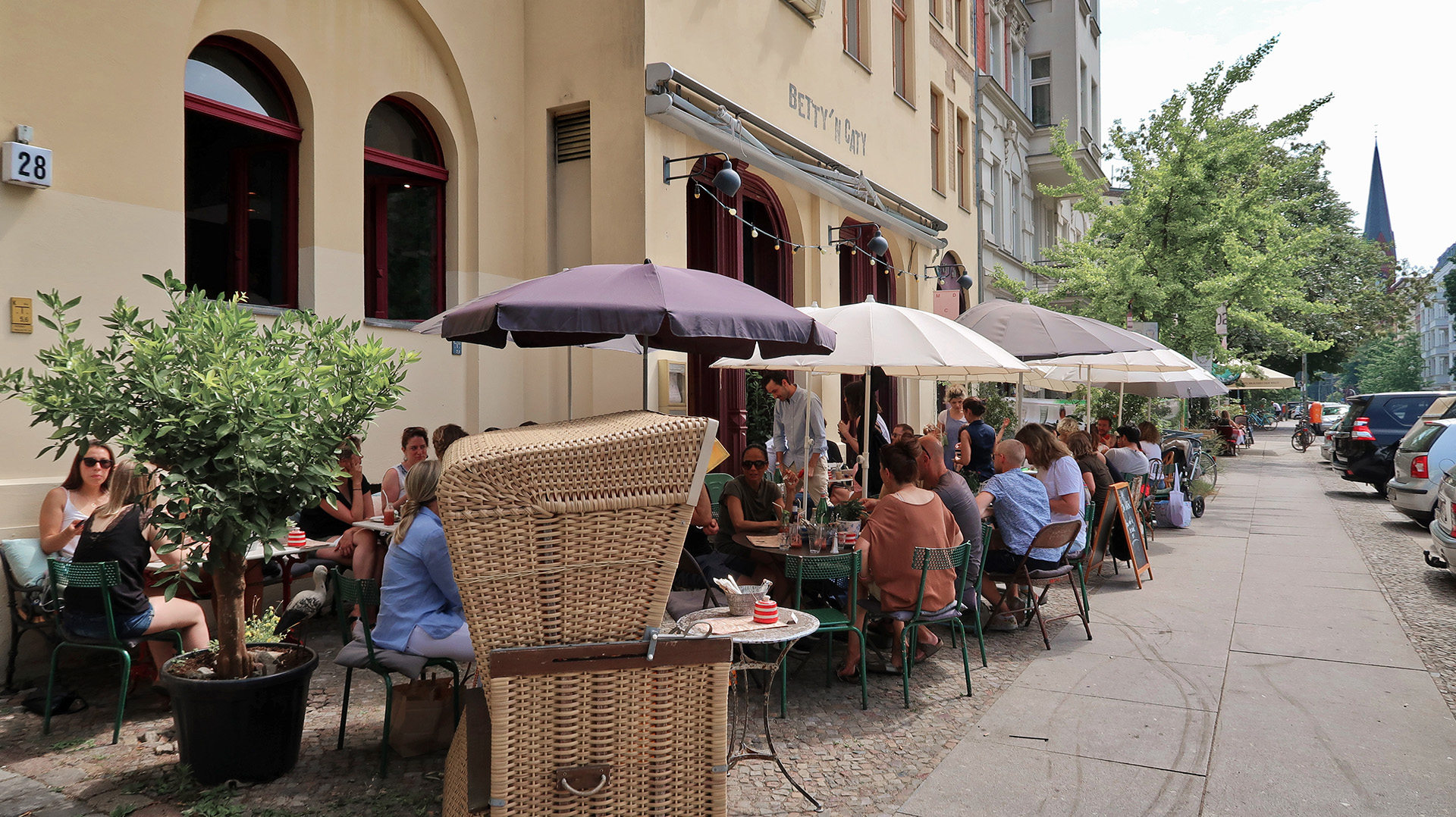 review for more information!



What for lunch/dinner?
Il Casolare

You have several options. If you feel like Italian cuisine, go to Il Casolare. This is the best Italian restaurant in Berlin. Here you will eat an authentic pizza (you can choose from over 30 versions!), Italian starters, salads, desserts and of course pasta. The prices are affordable: you will pay EUR 5.40 for Margherita, EUR 8.50 for veggie Vegetarianwith eggplant, zucchini, chardonino and spinach, and EUR 6.50 for the classic Prosciutto. The atmosphere is truly Italian, and they keep you covered in terms of wine and beer. More information here!

Momos


Are you craving Asian cuisine? No problem. Maybe you want to try Nepalese dumplings at Momos? They are cheap, tasty, vegetarian and very filling! You can choose from various fillings and sauces. What's more, you can have them steamed or baked! For 18 dumplings with 2 dips, you will pay EUR 10.90, and you can always choose a smaller or larger set. Pumpkin with chickpeas? Sheep's cheese and spinach? Or maybe broccoli, shiitake and tofu? These are just some of the options.

Thought at Momos, the products from which the dishes are made are organic and not genetically modified, it is rather a fast food place. You order and pay at the counter, you get a number and literally after a few minutes you can devour the food. In addition to dumplings, there are a few appetizers, organic wine and beer and delicious tea available!

Nithan Thai

Another restaurant with eastern roots is Nithan Thai. Here you can experience culinary experience out of this world! At Nithan Thai, the meal is a ritual that connects everyone at the table. Guests come here not only to eat but above all - to share, establish dialogue and learn about other cultures. You can experience colours, flavours, textures and cooking techniques using Thai raw materials.

The menu has been constructed in a very interesting way and is based on 5 categories: water, inner peace, sound, sunrise and golden sun. Dishes that are served are real works of art. This as well as the taste, made us understand why this place was included in the Michelin guide.

Remember, however, that the portions are quite small and the prices are rather high. Here you should taste to fill your belly to the brim 😉 More about Nithan Thai here!

Berlin Street Food

It's a completely different dimension of food. There are many places where you can try Berlin street food, but we will not write about spots we didn't visit! Where we went though? To the flea market Flohmarkt im Mauerpark! If you have ever visited any Street Food Festival, you know that it's hard to decide, because in every food truck they serve something interesting. Here is the same! You can choose from burgers, pancakes, sausages, churros, classic or vegan kebabs. You drink here freshly squeezed juice, coffee, as well as wine or homemade radler. We got tempted to try the first in our lives vegan kebab with seitan (amazingly delicious and meaty in taste) and homemade light radler. For just a few euros we ate enough to keep us going for half of a day and enjoyed our eyes with vintage clothes and antiques.

What are your favourite pubs in Berlin / Where should we go next time? Be sure to let us know in the comments!


Watch our vlogs!

DAY 1:

DAY 2:

Experience with us!

Brought to you by: Julia & Przemyslaw