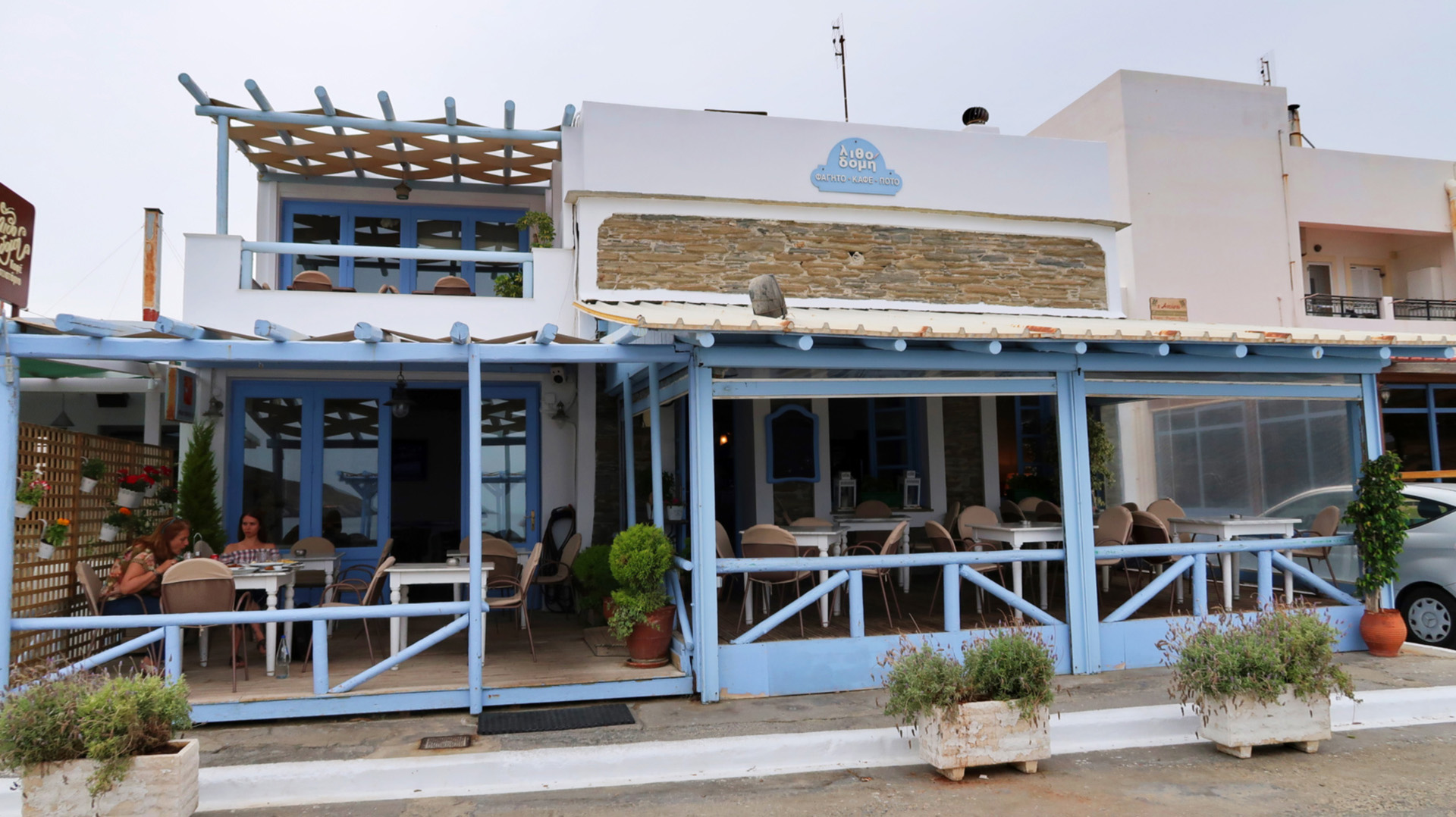 Lithodomi was the last restaurant that we visited on the island of Andros. Fortunately, we managed to try some special dishes that we have not seen in any other restaurant. Lithodormi is located in Korthi Bay next to the sea. It's a quite big and charming place serving many local dishes.
For us, the most surprising were two: fried cheese in a sweet dough and stewed seaweed. Reading the previous reviews you probably concluded that the cheese from Andros is unique. Soft and aromatic is suitable for salads, squid stuffing or basic ingredient of desserts. In Lithodomi, it was served to us inside of a dough, deep fried, with the addition of home-made apricot jam. Surprisingly delicious.
Seaweed, however, seasoned only with salt and lemon juice had a unique taste. Though we often eat algae, in sushi or miso soup, these were fresh, slightly crunchy and very neutral.
Of course, that's not all, because we also tasted bread with a fantastic beetroot spread, grilled vegetables with cheese and vegetable stew. Przemek tried homemade sausages as well. In this place, we were served bottled water from Andros, about which we write in the first post about Andros: #1 Landscape, history and architecture | Andros. Lunch at Lithodomi was the perfect end to our culinary adventure on the island.
Food
Service
Decor
Location
Lithodomi

Worth visiting!
Reviewed by: Julia & Przemyslaw