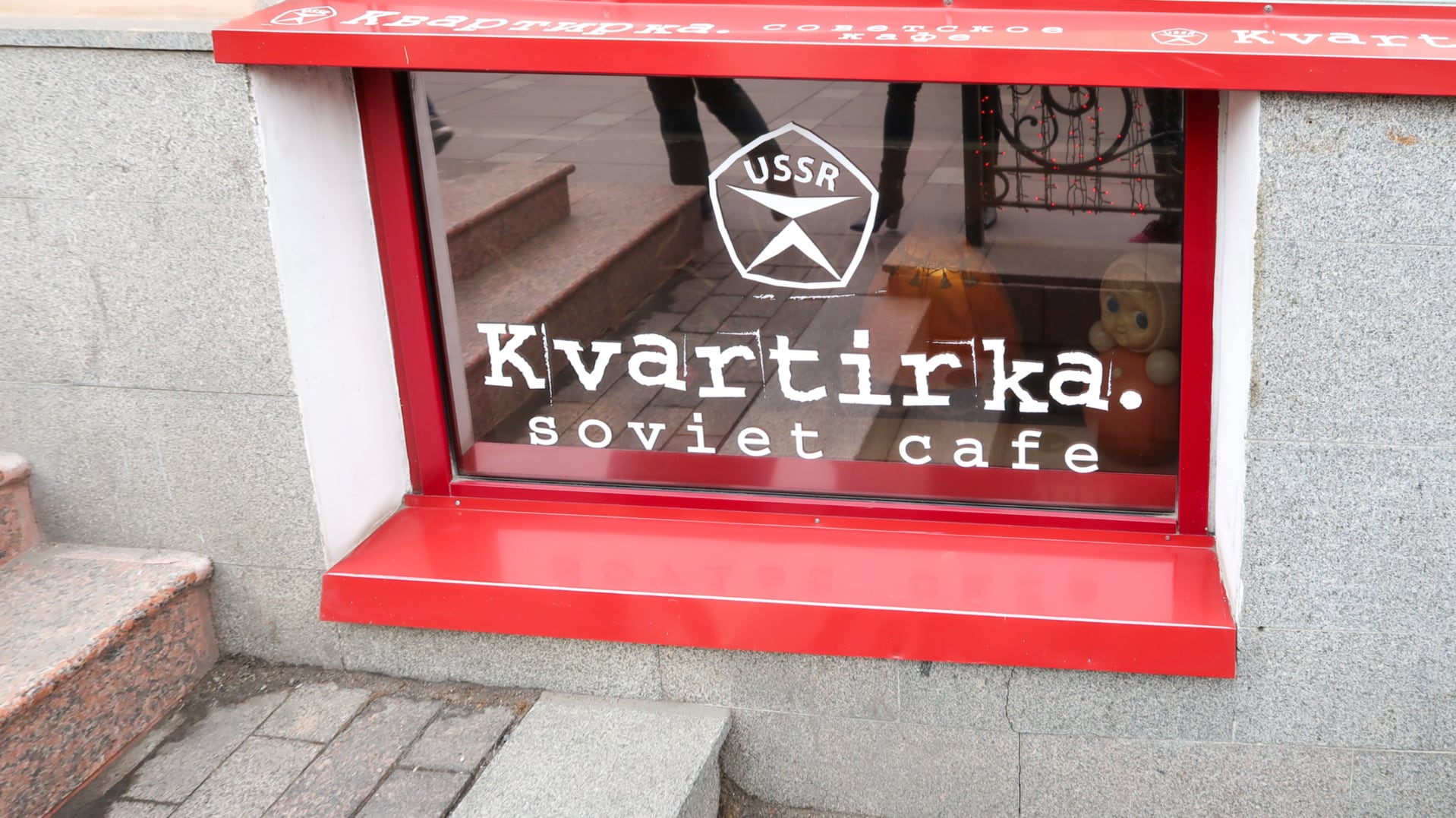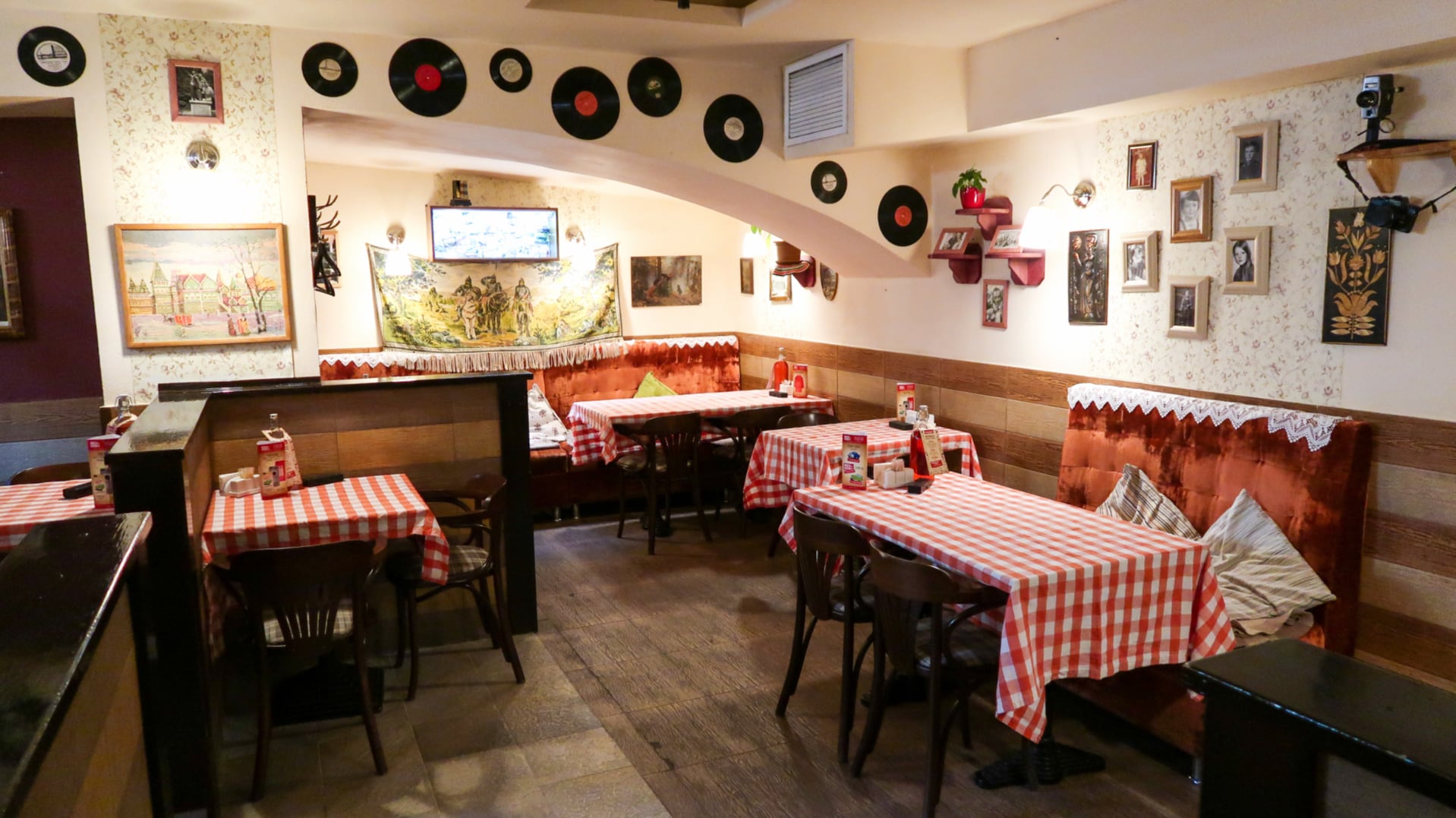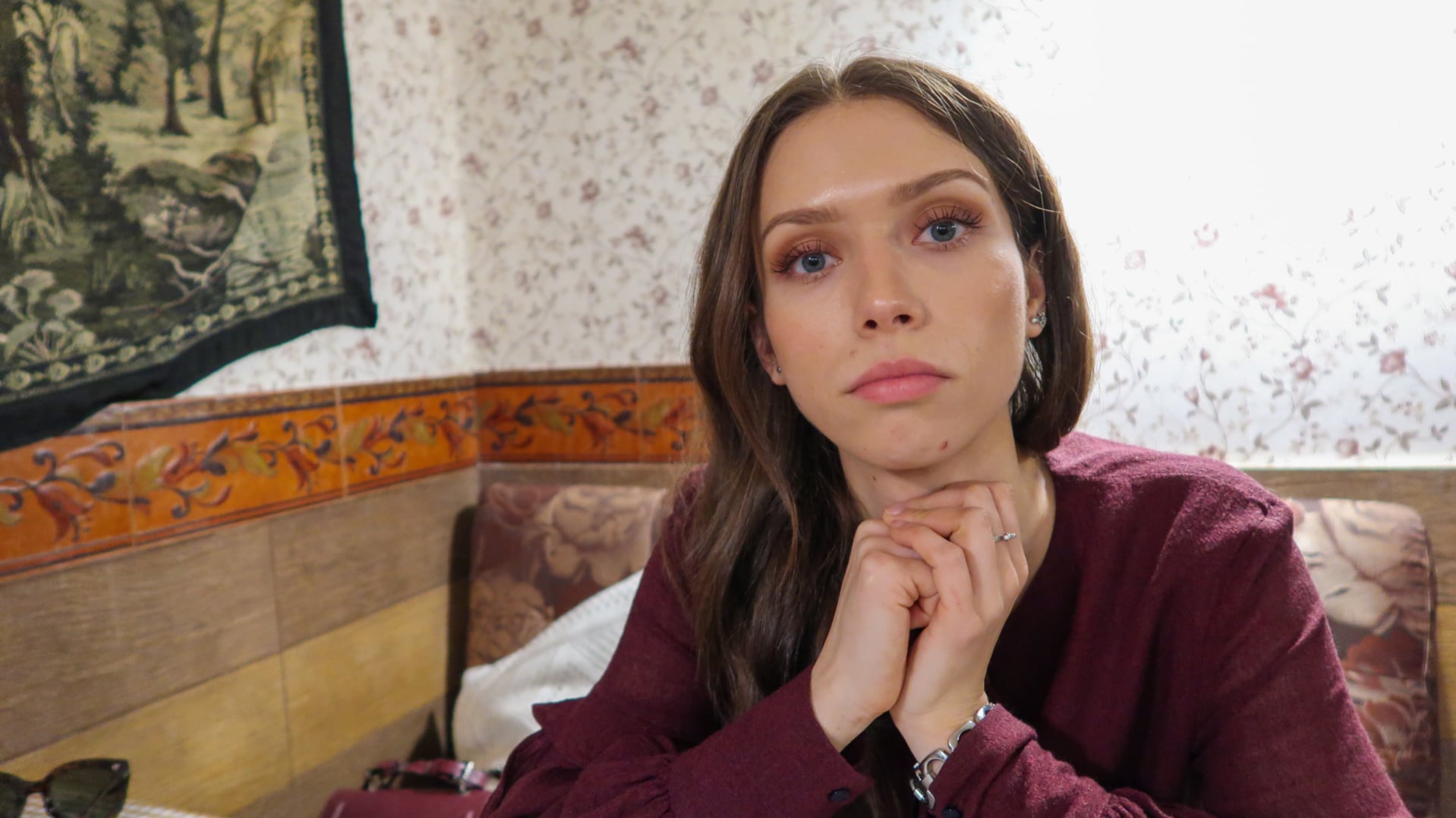 Do you want to feel the real Soviet atmosphere? We invite you to Kvartirka Soviet Cafe! Do not expect fancy dishes here, because everything is very Russian and homemade. Kvartirka is another restaurant on the Nevsky Prospect. It is located in the basement and has a very interesting decor.The menu is extensive in traditional dishes, including soljanka, borscht, blincziki or pielmieni. In addition, many meat dishes including grilled and a whole load of appetizers. These starters are ideal with homemade tinctures, which are served in many restaurants in St. Petersburg. Of course, we wanted to assess their homemade spirits, so we ordered two shots of tincture – raspberry and the other, which was a mystery to us. After trying and almost dying of the intensity and sharpness of the taste, it turned out to be a horseradish tincture! I do not doubt that it has a warming and antibacterial properties, but it was unbearable for me.
For food we ordered blincziki with sour cream and caviar, meat soljanka, also with the addition of sour cream, which in Russia is worth its weight in gold, as well as pielmeni with fish. Przemek said that the soljanka was delicious. I can say the same about the pielmeni. I must admit that I'm dreaming about them till this say! And certainly not in nightmares. Soft dumpling with delicate fish stuffing and sprinkled with dill, mmm… incredible! As for the blincziki, they were tasty, but it's probably not our favourite dish. Other Russian flavours are definitely more to our liking.
Food

Service

Decor

Location
Kvartirka Soviet Cafe
If you want to feel true Soviet atmosphere you should visit Kvartirka.
Reviewed by: Julia & Przemyslaw