Visiting Apulia, you cannot miss the unique Locorotondo.
Travelling by car from Alberobello through the picturesque Valle d'Itria and passing trullo houses scattered among olive groves, we reach the charming white town of Locorotondo.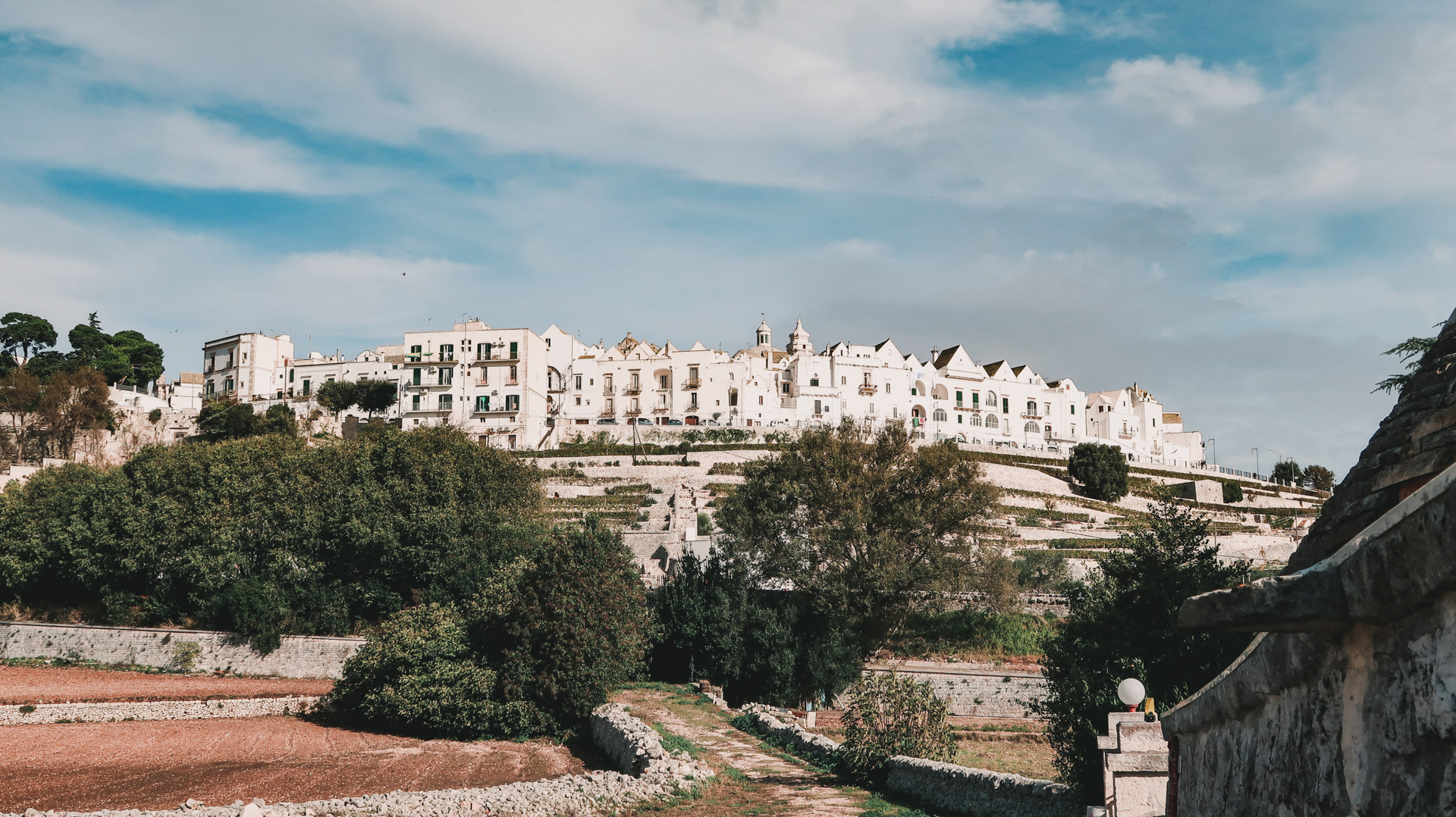 The name Locorotondo, which after learning it flows from the mouth, at the very beginning caused us a lot of problems. Only checking its origin (from two words – loco, meaning place and rotondo, meaning round), we've managed to remember it for good. If you take a look at the word Locorotondo, you'll see that there are a lot of 'o's. It makes even more sense when you look at the city from a distance or an aerial view. Then you can clearly see that Centro Storico – the old town built on a circular plan. A great place to observe and take pictures is the viewpoint.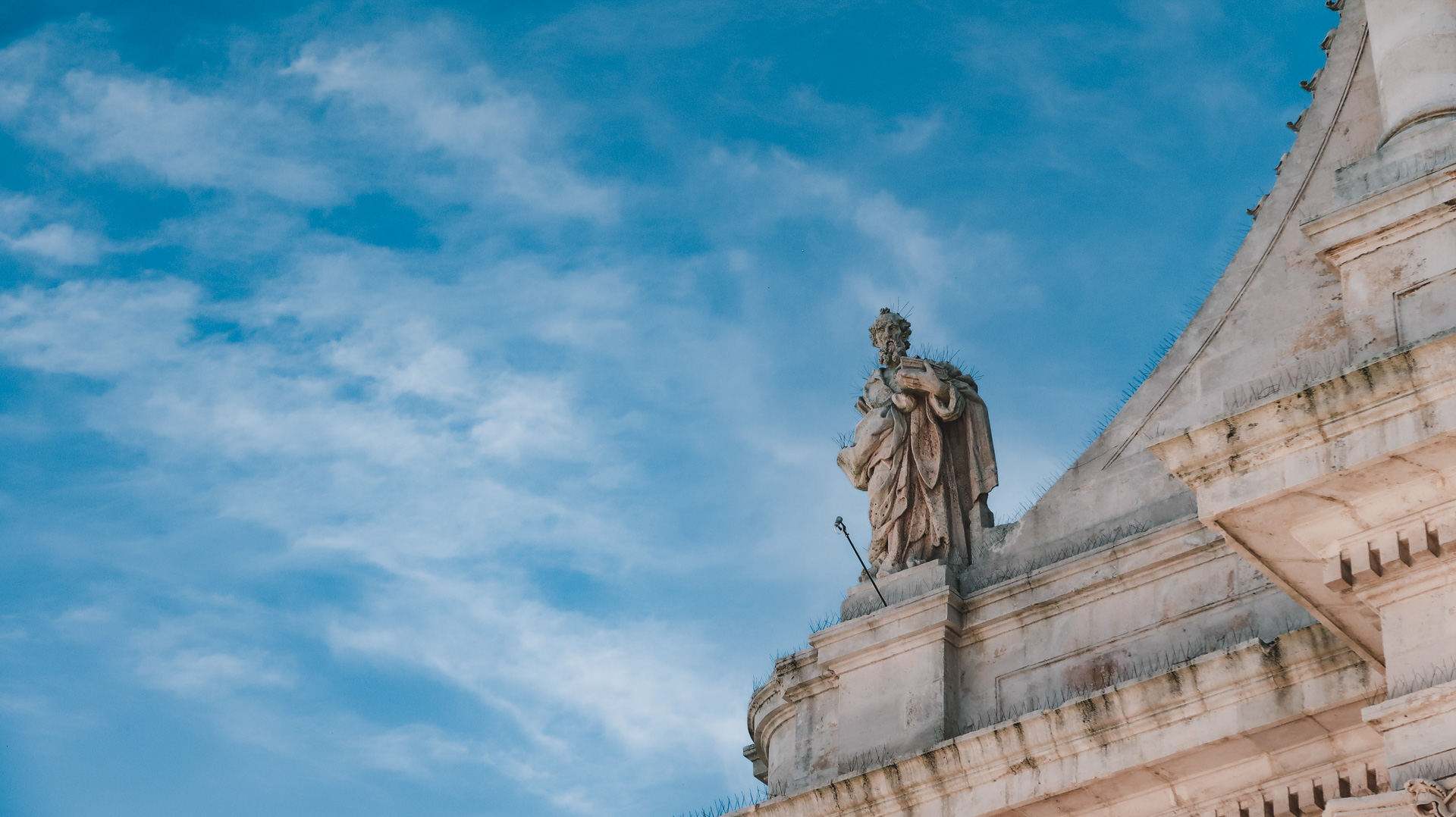 Locorotondo is the perfect place for travellers who like to explore just by strolling around. You won't find major tourist attractions here, it's a town where you just have to BE IN.
So what to do in Locorotondo?
Walk around the Centro Storico, which white streets are decorated with iron balconies, flowers, cactuses and colourful shutters. The maze of streets is a real feast for the eye of an ordinary tourist or professional photographer, as they perfectly illustrate everyday life in small Italian towns. Various stimuli will reach you – from the above-mentioned authentic scenery, through the smell of fresh laundry, to birds singing and everyday conversations of the locals.
Have a cup of coffee on Piazza Vittorio Emanuele and maybe treat yourself to a delicious Italian cake?
Drink some wine. The town is famous for producing Locorotondo white wine (DOC – Denominazione di Origine controllata), so it's worth taking a moment to taste it.
Watch the panorama from the observation deck in the city park of Villa Comunale. Locorotondo has earned the name of the Valle d'Itria balcony due to its location – it is built on a hill and the view of the valley is fabulous.
Shop in one of the handicraft boutiques. At La Contessa we bought a beautiful white seahorse to hang on the wall.
Visit the churches: the Romanesque Church of St. George – Chiesa Madre di San Giorgio and Chiesa di San Nicola, which by many is considered a true work of art. Inside you will be able to admire, among others, 17th-century frescoes portraying scenes from the life of Saint Nicholas.
Go to the impressive Cimitero Comunale di Locorotondo – cemetery with huge tombs and sculptures. For the first time, we arrived at such a cemetery and were very impressed. What's more, there is a free car park by the cemetery where you can leave your car. It will take you only a few minutes to reach the old town.
How to get to Locorotondo?
Access to Locorotondo by car from Bari will take just over an hour, while from Alberobello only about 10 minutes. If you have not decided to rent a car, you will not lose anything, because you get here by train. Unfortunately, the journey from Bari will be much longer, because it will take more than two hours, while from Alberobello you will reach Locorotondo in less than 10 minutes (!!) and you will pay EUR 1.1.
Experience with us!
Brought to you by: Julia & Przemyslaw