Metamorfosi 630 78, Greece
+30 2375 061226
6 – 60 €
Seafood restaurant | Greek restaurant
While coming back from our trip to Sithonia we really wanted to stop in some local restaurant and continue to try Greek cuisine. We found really recommended place on TripAdvisor but due to GPS issues, we didn't make it there.
Very hungry and quite tired we decided to stop in the first closest town. We chose pleasingly looking restaurant on the main street along the coastline. We were able to choose a table on the opposite side of the street close to the sea under the bower. This was a good choice cause the minute we set down it started raining. We ordered fried squid, seafood risotto, bitter greens, coffee and freshly squeezed orange juice.
They brought beverages and bread fist. Coffee was made in our opinion from old beans. Bread has seen better days. Juice, on the other hand, was delicious and refreshing so we decided not to be prejudiced.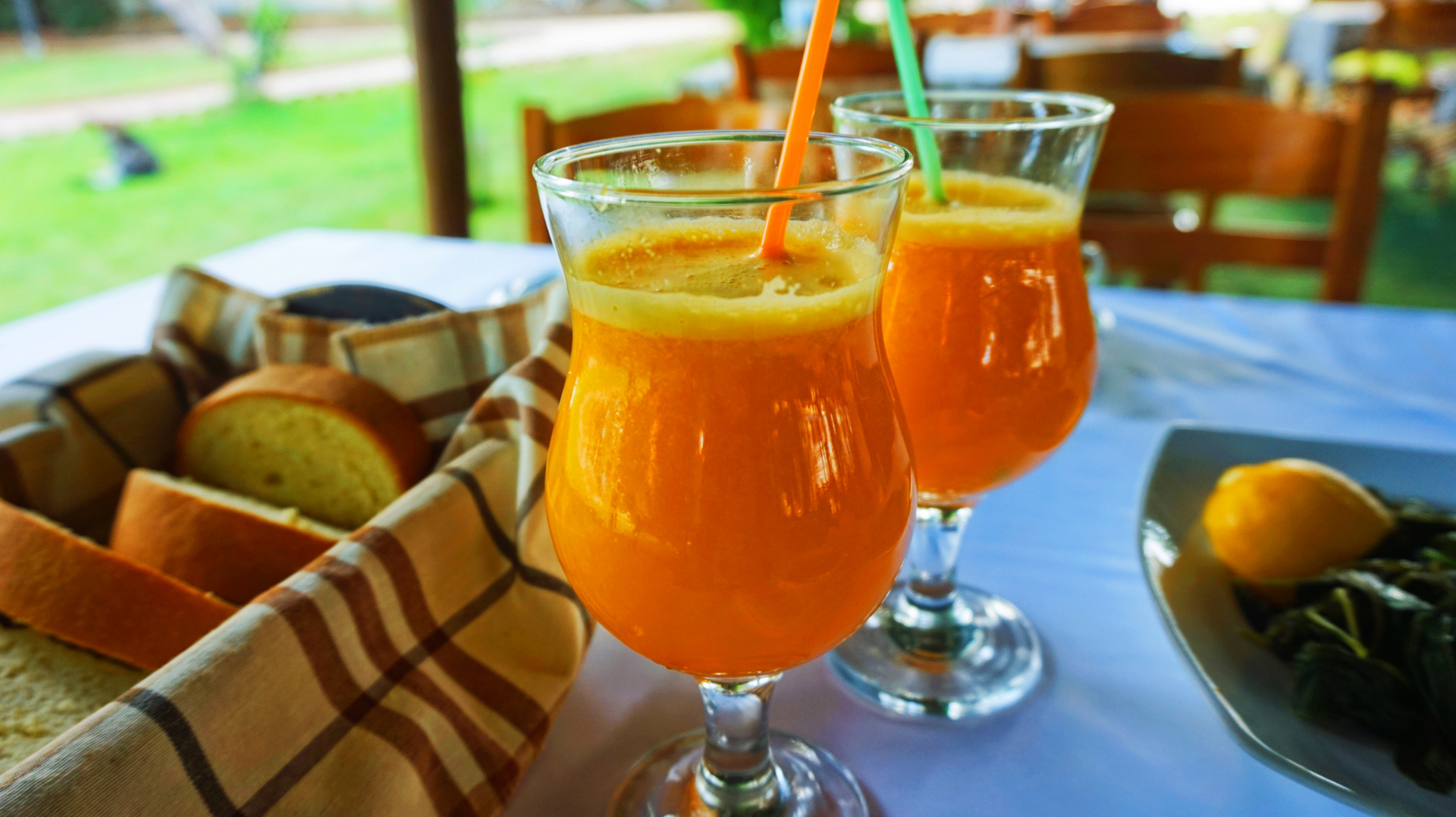 Following the beverages came bitter greens. It looked a bit like a combination of spinach and nettle, tasted, on the other hand, disgusting – terribly bitter, not seasoned at all.
Then it was time for risotto or rather gloopy mixture having nothing in common with real risotto (for example the one we devoured in Happy Days during our time in Capo Vaticano – read our review!). Seafood placed only on top were cold as if they have just been defrosted. Not tasty at all. Finding a piece of plastic was the final nail in the coffin.
No better was with fried squid – pieces were hard, they tasted of old fat and what was more depressing – we found another piece of plastic. This was incredibly disappointing. The waitress was informed about all the issues who tried to convince us those were bones of seafood. Finally, they managed to lower our bill with whole 3 Euro and brought us one piece of cake (apparently two would be too much). We declined eating it and left the place offended.
Food

Service

Decor

Location
Opinion
Spot absolutely NOT worth coming to!
Reviewed by: Julia & Przemyslaw