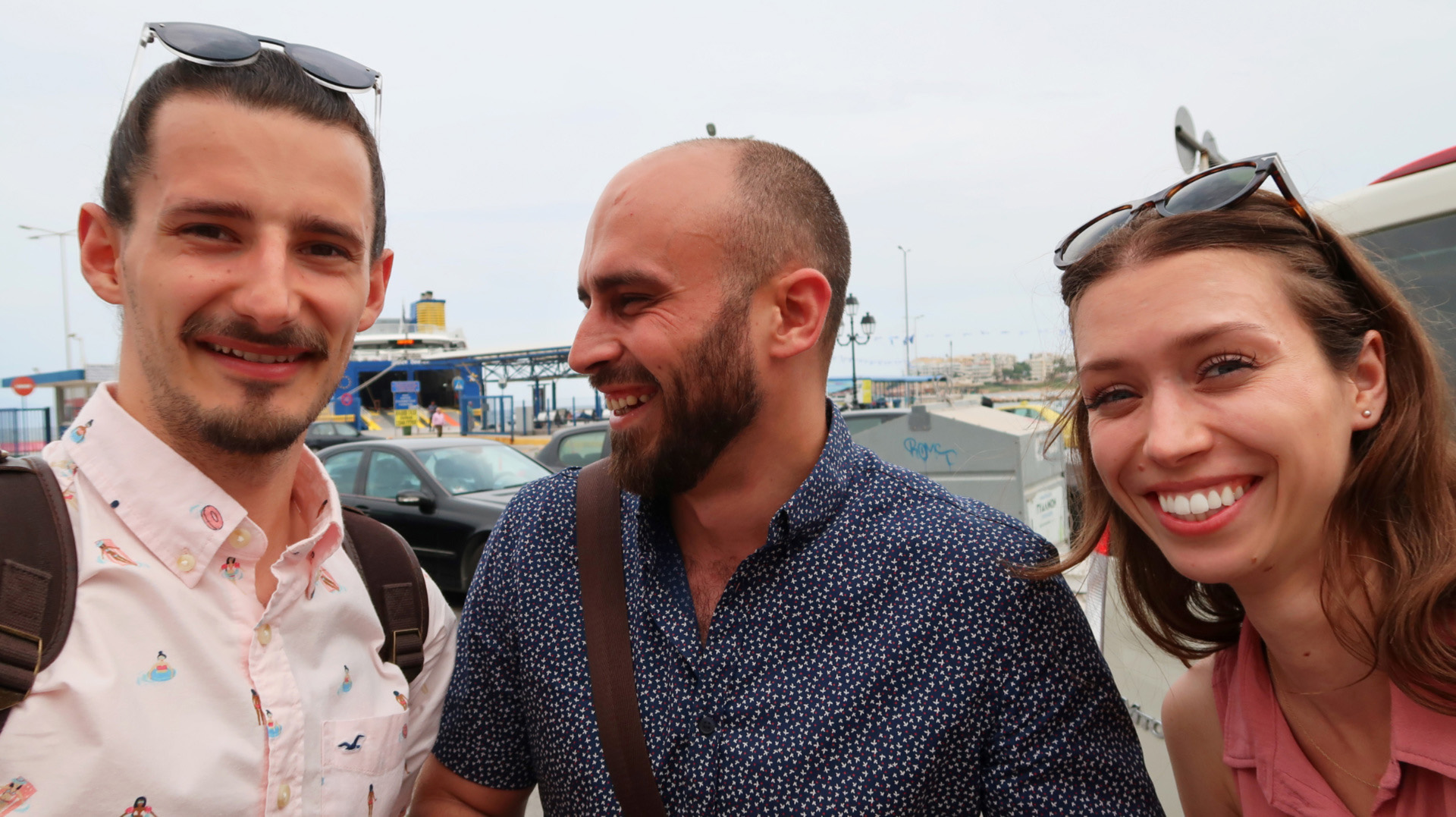 We have already written that we are lucky enough to meet really special people during our travels. Greece delighted us not only with great weather, history and art or genius food but also with warmth emanating from the natives. Today we want to introduce Kiril, who surprised us a lot. Kiril, our driver, working for Mouzenidis Travel, which provided us with transport during the Great Greek Adventure.
Kiril was definitely an exceptional driver. First of all, he spoke excellent Russian, which Przemek met with great enthusiasm and then spent most of the time talking in a language he loves. Secondly, he drove us to the Temple of Poseidon, where he learned that we must wait for sunset (that is, a good few hours) because our tour was planned that way. What did he do? He waited with us, despite the fact that his shift had long finished, and the whole family waited for him impatiently at home. Thirdly, during driving us the same evening back to Athens, he heard that we had not yet tried the souvlaki. So he stopped in his favourite souvlaki place, ordered all kinds of things, and was glad that we could experience real Greek street food with him. He also told us how his life has changed because of the crisis in Greece. From a businessman employing several dozen people, he became a driver, working 12 hours a day. However, he did not lose his motivation or positive attitude to life and made our trip more real and even more special.
Let us return for a moment to the Temple of Poseidon at Cape Sounion. At the end of the historical region of Attica, there is one of the most beautiful places in Greece – Cape Sounion, and at its peak the Temple of Poseidon. This amazing place is not without reason beloved by photography enthusiasts. You can see a picturesque sunset there, and after climbing to the east shore, view of the Aegean Sea and the Cyclades.
The temple is dedicated to Poseidon, the god of the seas, oceans and sailors. Built in the 5th century BC, however, it was destroyed by the Persians during the invasion of 480 BC. Later, during the rule of Pericles (444-440), the temple was rebuilt in the Doric order. Elements of the sculptures found in this place can be seen today at the National Archaeological Museum in Athens. To this day, the ruins of the temple, a dozen or so columns and the base have been preserved.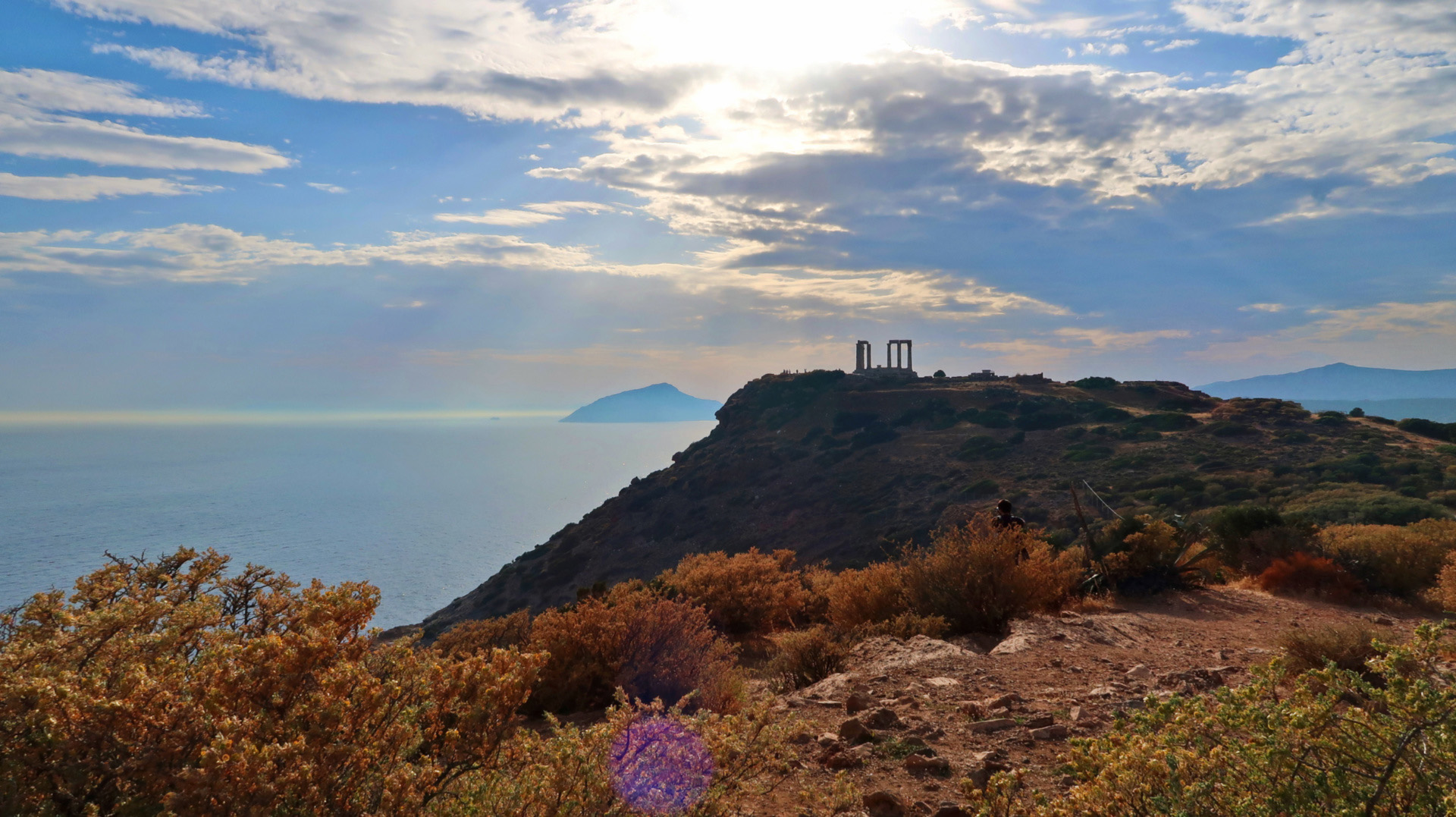 Prices of admission tickets to the Temple of Poseidon:
normal ticket – 8€
students ticket – 4€ [/su_list]

Free admission:

March 6, April 18, May 18, October 28
first Sunday of the month from November to March [/su_list]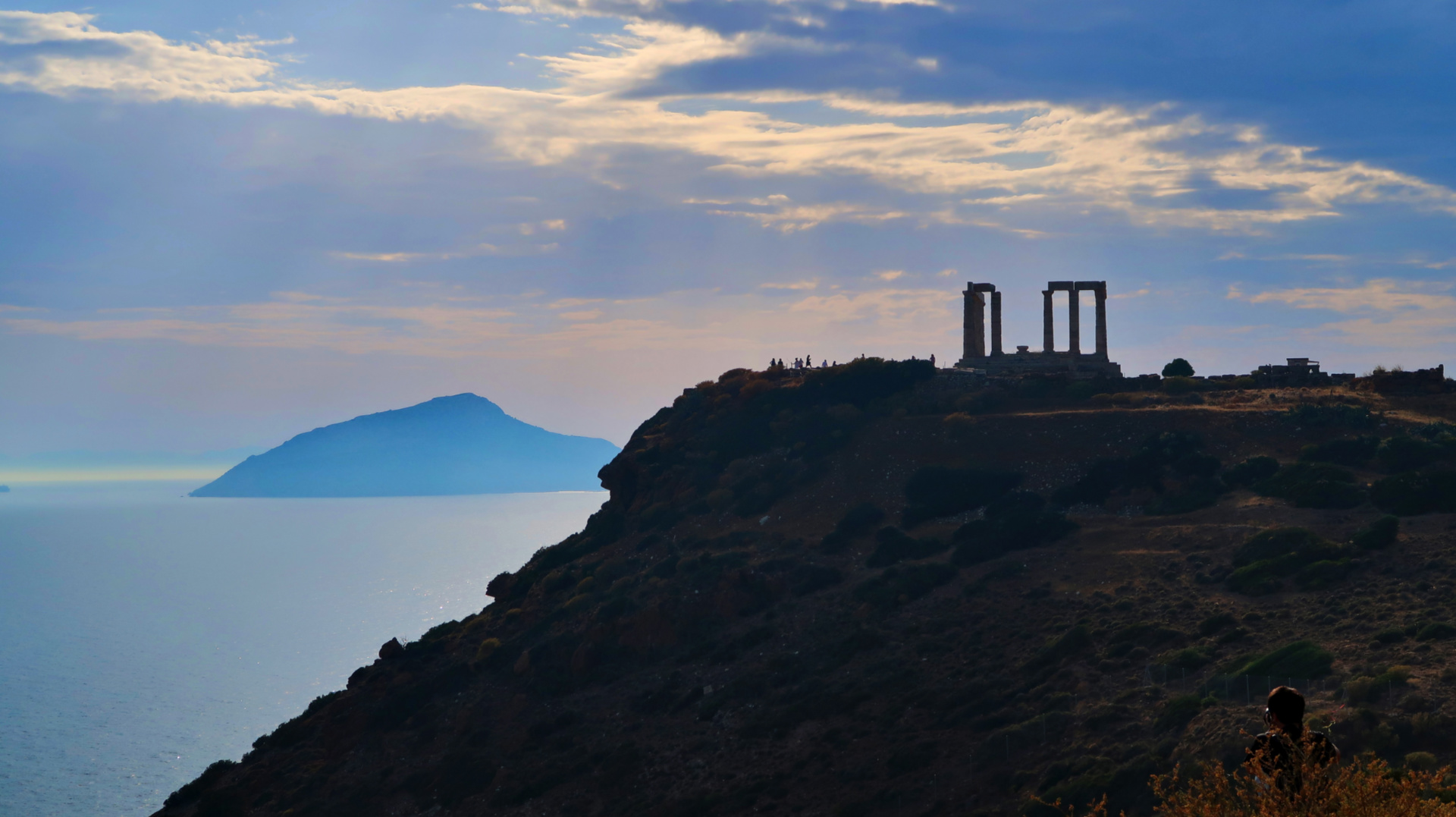 However, if someone prefers to spend the money on a glass of wine or two, he will drink it in a wonderful setting, because at the foot of the hill with the temple there is a restaurant, which is an ideal place to watch the sunset.
Cape Sounion is about 70 kilometres away from Athens. How to get to the Temple of Poseidon? You can use various transport services. We were lucky to travel with Kiril, but you can also choose to rent a car or go by bus. The KTEL Attikis bus line goes from the Pedion tou Areos area, at Leof Alexandras in Athens, and carries passengers along the coast. The ride takes about two hours and costs EUR 6.90.
Experience with us!
Brought to you by: Julia & Przemyslaw