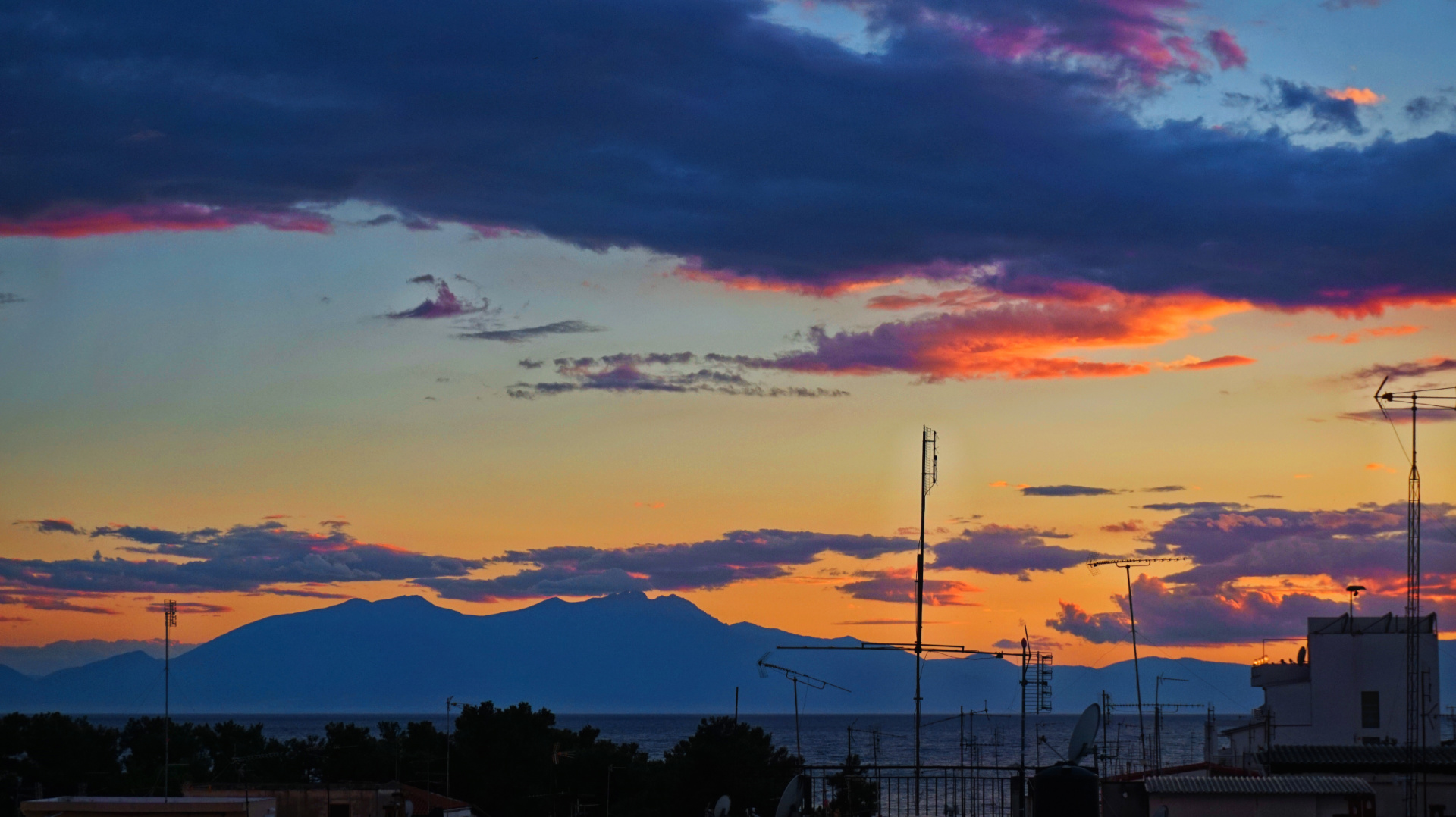 Is there anyone who hasn't heard about the mystical Mount Olimp – home to the most powerful Greek Gods? They say that if any mortal reached their palaces, he wouldn't ever come back. Not alive at least. We decided to try our luck though!
Olimp – the highest mountain in Greece is visible from Halkidiki peninsula. Chilling at the beach in Nea Kalikratia we could see it on the horizon and this view was pretty incredible. As we managed to finally rent a car (read this story here!) we decided to make a trip to Olimp and see what it is all about.

This trip turned out to be harder than we thought and full of obstacles. We numerously lost our GPS connection and Google Maps couple of times changed our route and suggested us to come back for about 50 km. It led us to impassable paths and we lost about an hour trying to get back to proper roads. We did not let it get to us and focused on devouring natural beauty of this region and all the amazing views.
After hours and hours we managed to arrive to the viewpoint and spring located at 1000 m high. This was also the spot were asphalt road ended.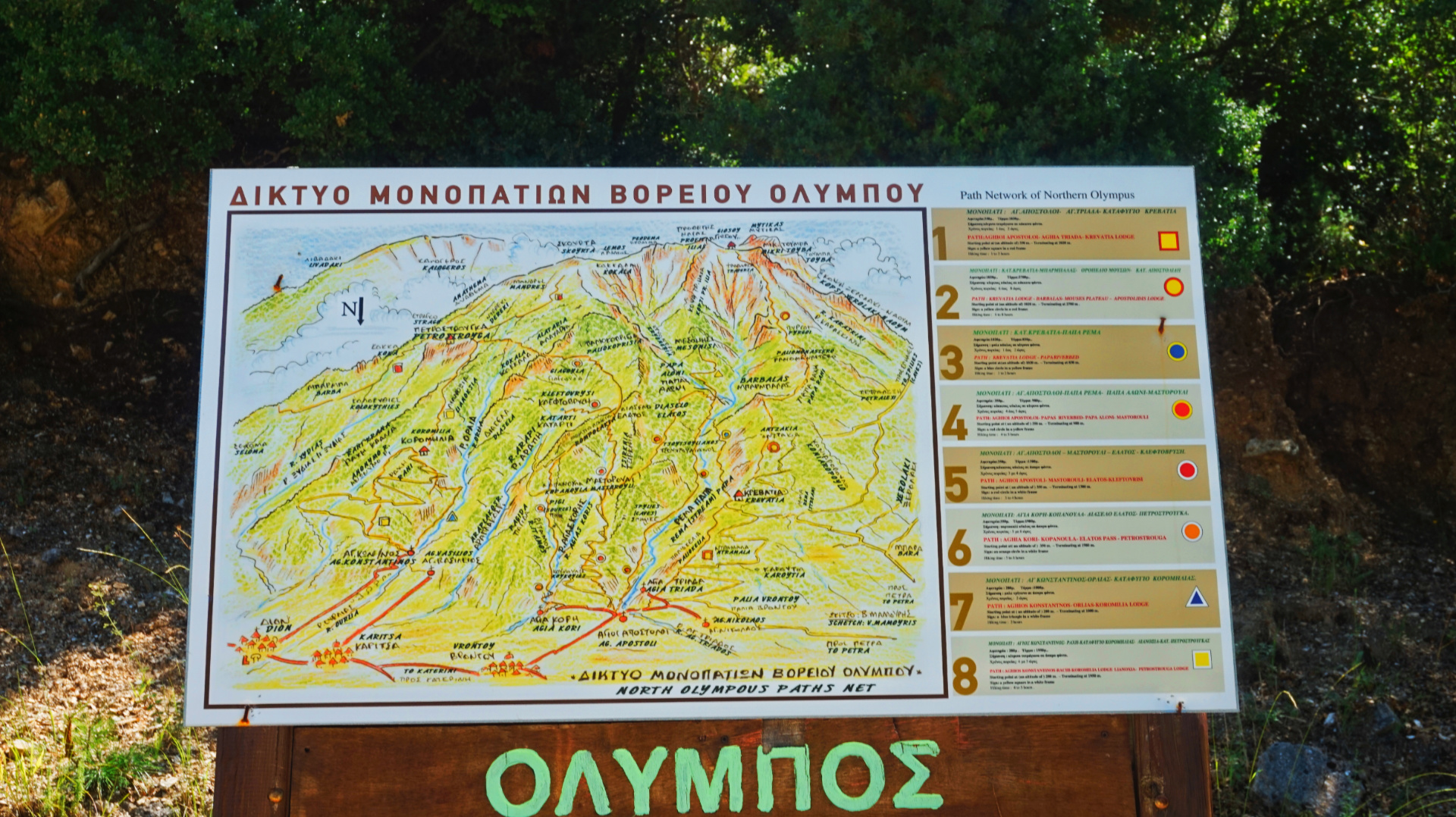 From this point up you could go by the gravel road. Przemek had the marvellous idea to drive towards the mountain peak with our old, tired with life Peugeot 206. At some point, the road started to narrow to 3 m. On the one hand, we saw sharp rock walls, on the other, an abyss. I tried to stop him much lower but he seemed not to hear me and had loads of fun. Luckily at one point, it was impossible to continue the drive due to the engine overheating. In that moment Przemek had to decide to come back – it was too dangerous to proceed!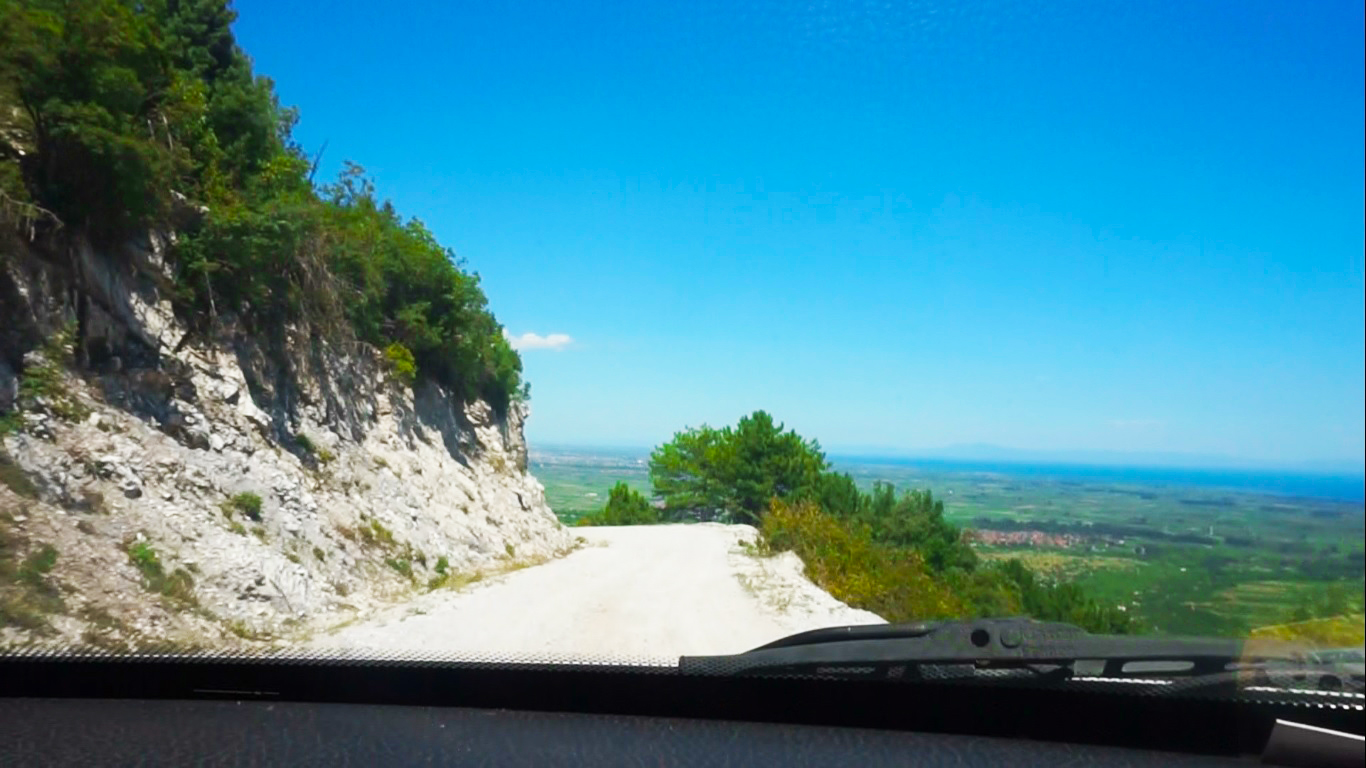 We parked our car at the spot where National Park beggins. This is also a spring of Elikonas river. Elikonas is the most ancient river in Pieria and it is also known as Vafiras or Ourlias. In this river according to mythology the enraged women of Dijon washed their blood of their hands after having murdered Orfeas. The river dissapeared under the ground only to surface at Dijon under the name Vafiras. The river is also very famous for its waterfalls.
We drove down to the closest village and were turning towards our next destination and were suddenly stopped by pub owners who were persuading us to come for a quick lunch. They did not really give us a choice so we came in realizing we were quite hungry. We ordered baked ribs with potatoes and plate of starters. The second one turned out to be a mixture of different pastes and fried okra. This was truly delicious. Ribs were also very good.
The owners were so excited to have guests that they kept coming to us just to talk which was quite difficult as they didn't speak English! Fortunately, the local toper sitting in the corner helped and translated everything. They pointed out that Julia has beautiful eyes and liked us so much that they decided to wash our car. We thought it was a joke, but they really did this with a huge smile on their faces 🙂
Then we set off to mysterious Meteora. We didn't look them up online or watch the pictures, so we didn't really know what to expect. When we arrived we were stunned! We didn't believe how incredible and fairy tale like they looked! Huge round rocks emerged in front of our eyes with monasteries on some of them. This view was absolutely sublime!
We were happy to encounter some cats and a puppy at one of the monasteries. They live here beeing fed a bit by tourists and monks. Julia obviously had to stop to pet them and fed them with our last bun… which I had a real taste for…
Links:
Brought to you by: Julia & Przemyslaw