Moskovsky Ave, 21, Sankt-Peterburg, Rosja, 190005
+7 812 775-12-13150 – 600 RUB
Japanese restaurant · European restaurant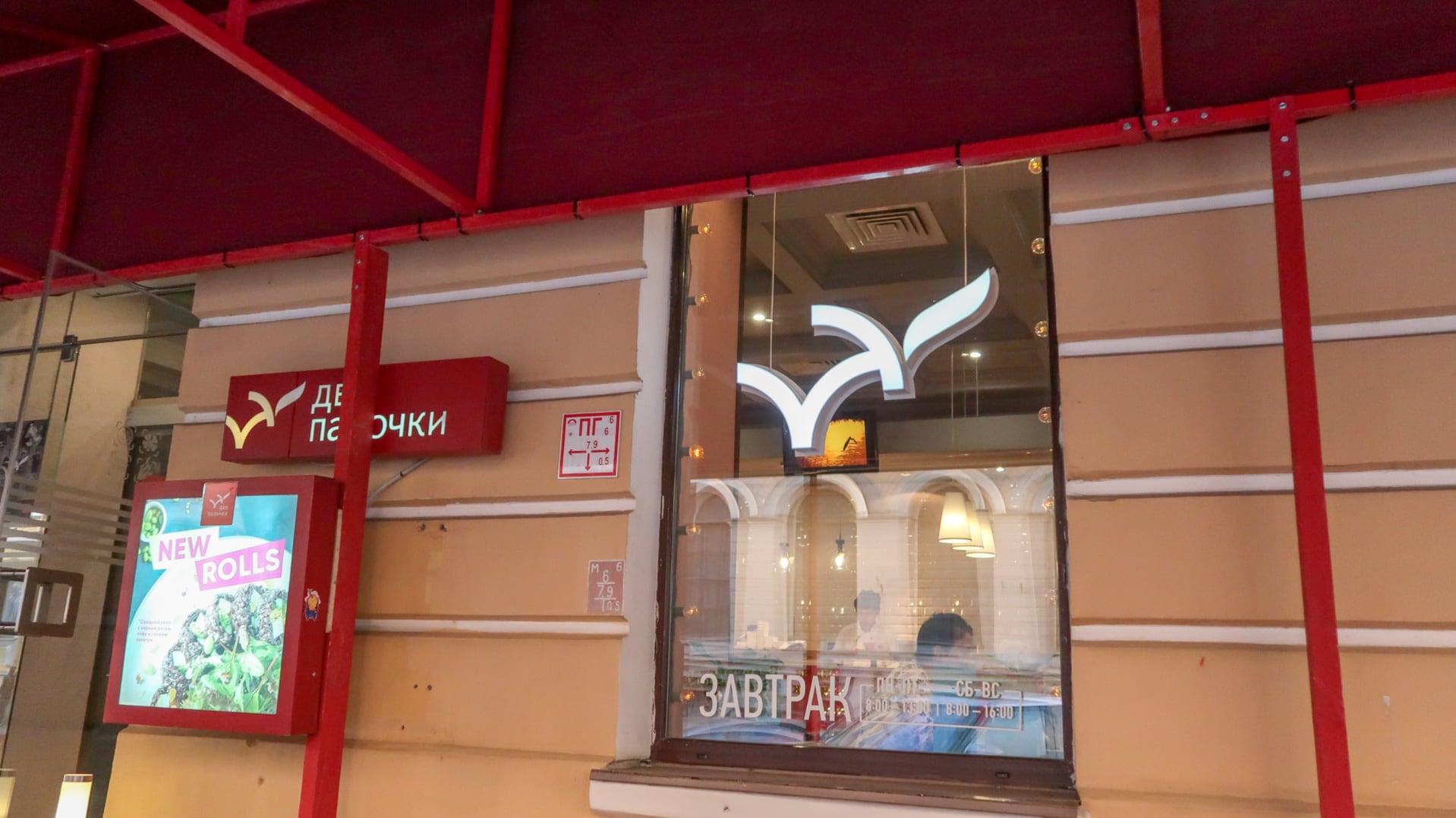 Sushi in St. Petersburg? Why not. It turns out that it is just as popular here as in any other big city in Europe.Dve Palochki is a very successful chain in Piter and also in Moscow. In addition to a very wide selection of sushi, the menu also surprisingly, features typical European dinner dishes, burgers and salads.
Modern interior and friendly service – that's what greeted us on our first visit to Dve Palochki. The second time, it was not so good. A dirty table and a very long wait for service effectively discouraged us and eventually we did not even try to order anything.
Let's return for the moment to visit number 1, which we must sum up as positive. We ordered 4 different sushi rolls, including prawns in tempura, tuna and salmon. The fish was fresh and the shrimps were not too greasy or oven-fried. Ingredients like mango or avocado were juicy and ripe. For me, it is very important because it often happens that we are served sushi with mango, which is hard and tasteless. The rice was fluffy and perfectly flavoured.Maybe it was not the best sushi we had in our life, but it was really tasty, quickly served and not expensive! When you add to this experience a jug of jasmine tea, it becomes one of the very successful restaurant choices.
Dve Palochki
Food

Service

Decor

Location
Dve Palochki
Good sushi place in Sankt Petersburg
Reviewed by: Julia i Przemyslaw