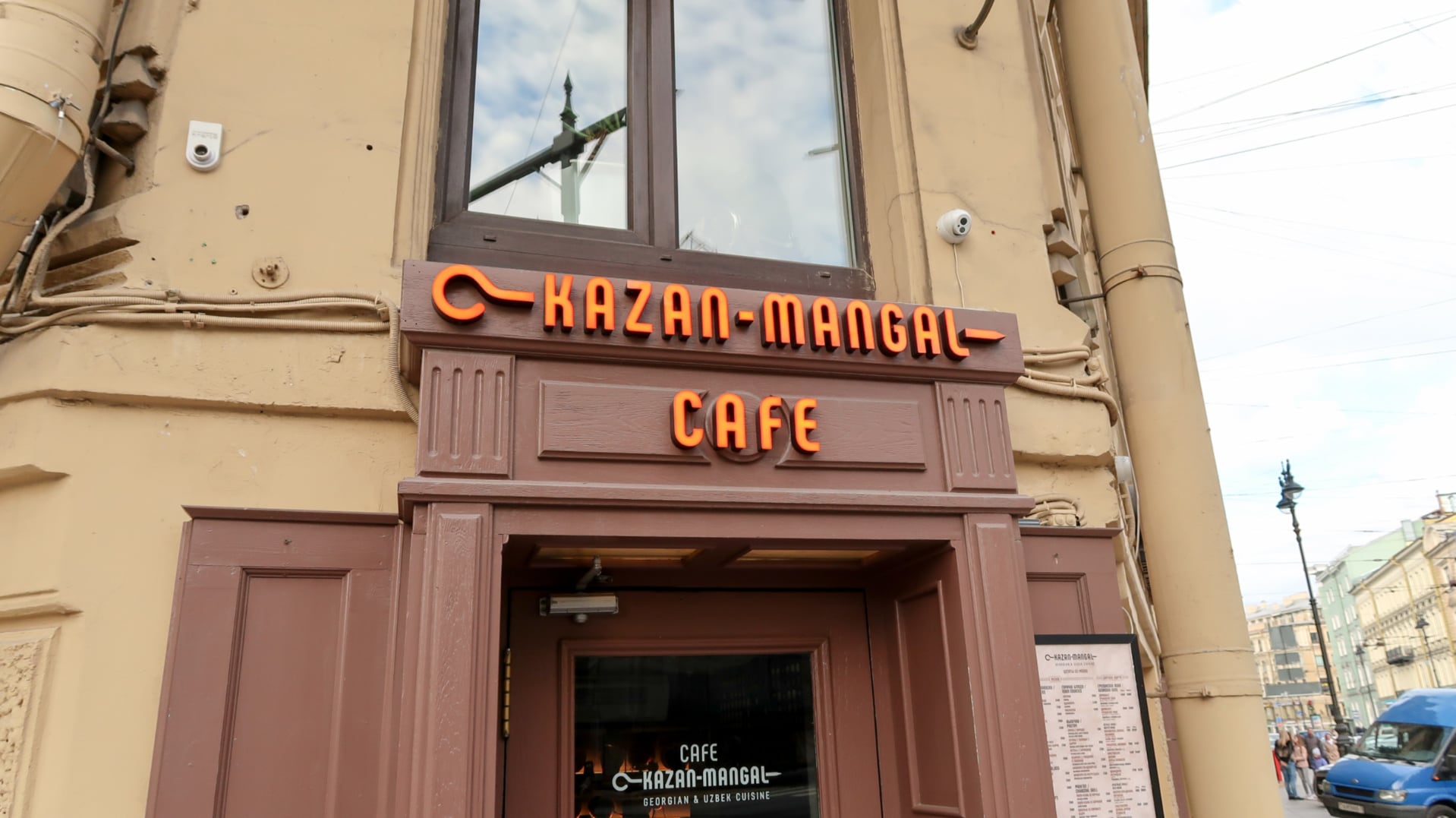 Malaya Morskaya Ulitsa, 13/8, Sankt-Peterburg, Rosja, 191186
+7 812 905-41-44
150 – 600 RUB
Uzbek restaurant · Caucasian restaurant · Georgian restaurant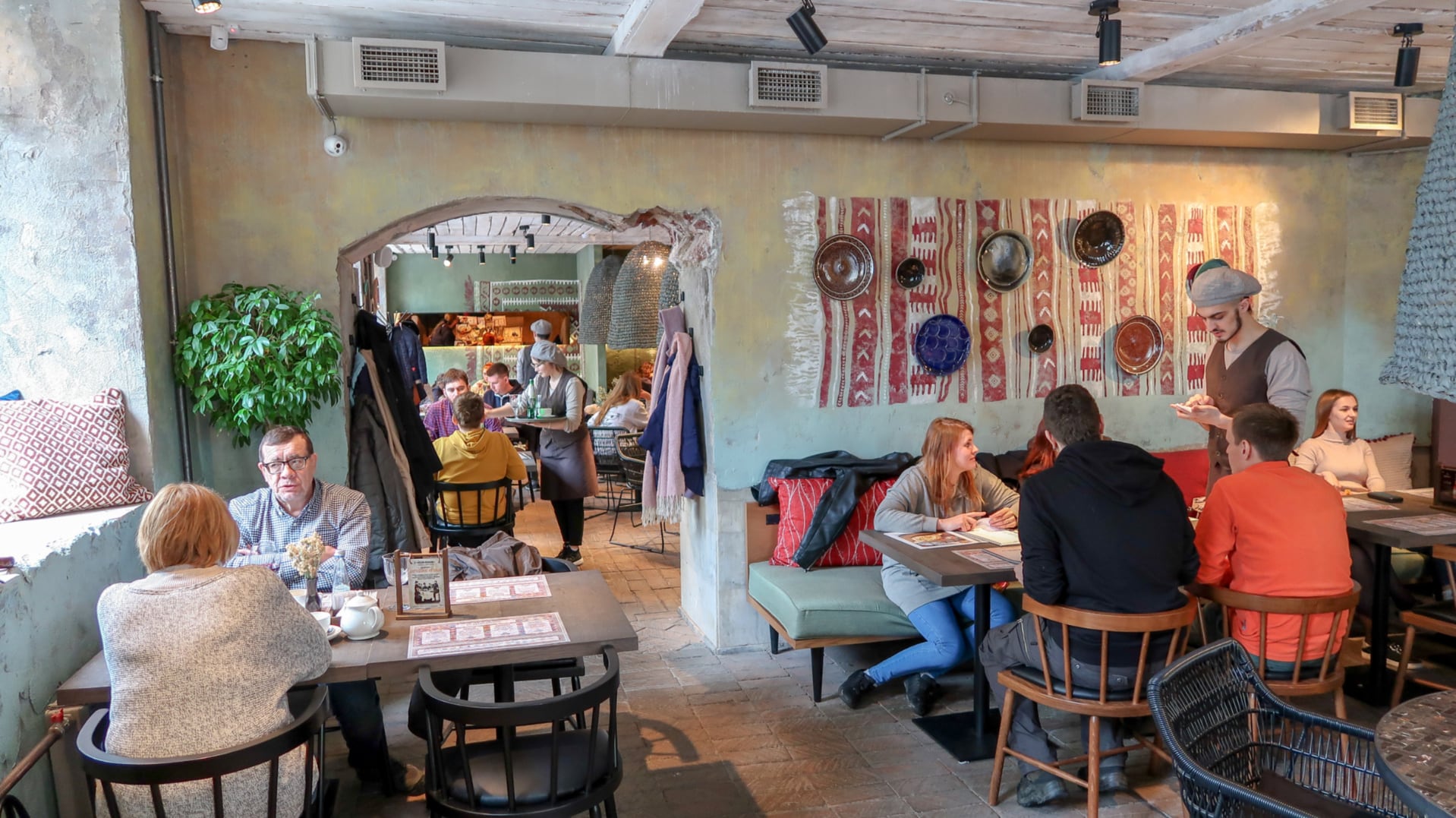 Uzbek, Kazan or Georgian cuisine is very popular in St. Petersburg. You will find many places serving traditional eastern dishes. Not all of them, however, are worthy of recommendation (see a
review of Chinkalnaja Szaszłyćnaja
), it is worth going to a place already tested.Getting to Kazan Mangal Cafe, it was not a place checked by our friends or the TripAdvisor community. It was so-called "blind luck"! Continuing our sightseeing one day, as usual, we came across a problem – we've got very hungry. To the great delight around the corner, we saw a decent looking restaurant, which inside turned out to be very nice. Interesting and at the same time cosy decor and warmth emanating from the inside convinced us to get a table.
For the appetizer, we ordered fish in mayonnaise sauce with spices – interesting in taste, as well as excellent khachapuri. A soft, plump yeast dough with cheese filling, and the soft fried egg on top… Something extraordinary and at the same time very homely.As the main course, I ordered a vegetable goulash with pepper, eggplant and zucchini. The taste reminded me a little bit of our 'leczo', but denser and less overcooked. Przemek, however, tempted himself with pork ribs baked with potatoes and served with pomegranate. Delicious!
Though the portions of the dishes were not too big, we were full.
Maybe it is not the cheapest place in St. Petersburg and you have to wait for the dishes, but in our opinion, it is absolutely worth it!
Kazan Mangal Cafe
Food

Service

Decor

Location
Kazan Mangal Cafe
Delishes place with Eastern cuisine.
Reviewed by: Julia & Przemyslaw