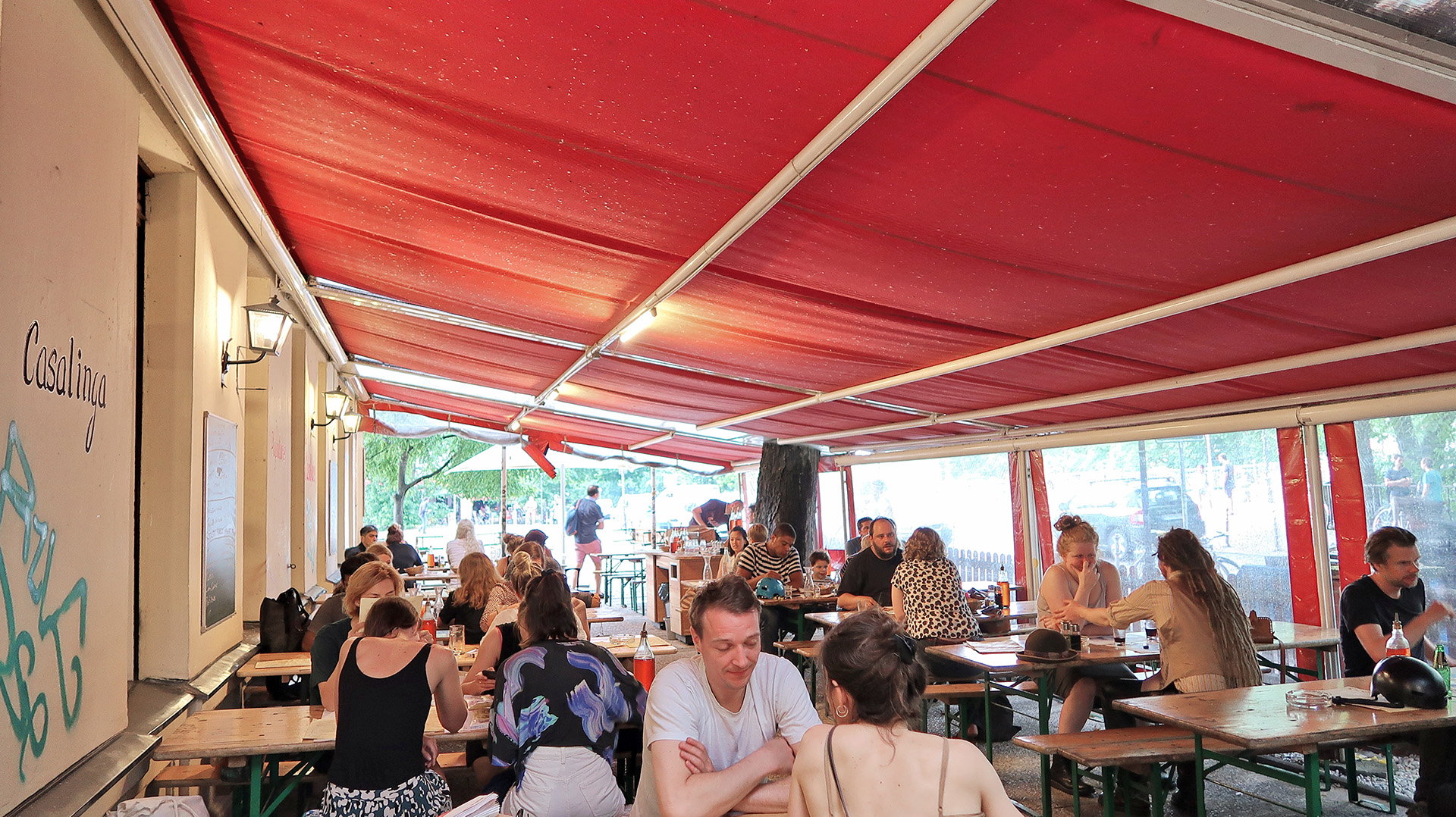 Grimmstraße 30, 10967 Kreuzberg, Berlin
+49 30 6950661
5 – 15 EUR
Italian restaurant
A real Italian pizza in Berlin? Is it possible?
As it turns out: yes! And all this due to the fact that Il Casolare is run by Italians. Italian is not only pizza but also the decor and atmosphere. When you enter the restaurant it is warm and bustling. The smell of tomato sauce, garlic and wine float in the air.
How did we get here?
Reading the post from Frankfurt you have definitely caught up that in the Gaststätte Mainlust we met a polish girl Olga, who lived in Berlin for several years. It was she who wholeheartedly recommended to us Il Casolare as the best Italian restaurant in Berlin. We must admit that she was not wrong!
Menu
Above all, it is truly Italian. Simple, with the key dishes you can order in Italy. Pizza and pasta are the main categories, but you will also find:
starters, i.e. burrata,
gnocchi,
lasagne,
desserts (including classic – tiramisu or panna cotta),
and salads.
You can order a basic vegetable salad and add ingredients to it like tuna, for which we decided. The salad is served without sauce, so you create your own vinegrette with the balsamic vinegar> and olive oil that the waiter brings to the table earlier.
There are plenty of types of pizzas – over 30! You can decide on basic Margherita for EUR 5.40, vegetarian Vegetariana with eggplant, zucchini, pepperoncino and spinach (EUR 8.50), or the classic Prosciutto for EUR 6.50. Ortolana with Mozzarella di Bufala, eggplant, zucchini and onions will be more expensive (EUR 9.00).
Beverages
As in any Italian trattorias, in Il Casolare there is no shortage of wine or limoncello. However, if you want to identify with Germans, you will pick a beer, which, depending on the size, will cost you between EUR 3 and 5.
What you should know?
Il Casolare is rather crowded and loud. If you are counting on a quiet dinner, go somewhere else. Here everyone talks loudly, laugh a lot and eat and drink no less!

Il Casolare
Food

Service

Decor

Location
Il Casolare
Real Italian pizza in Berlin!
Reviewed by: Julia & Przemyslaw