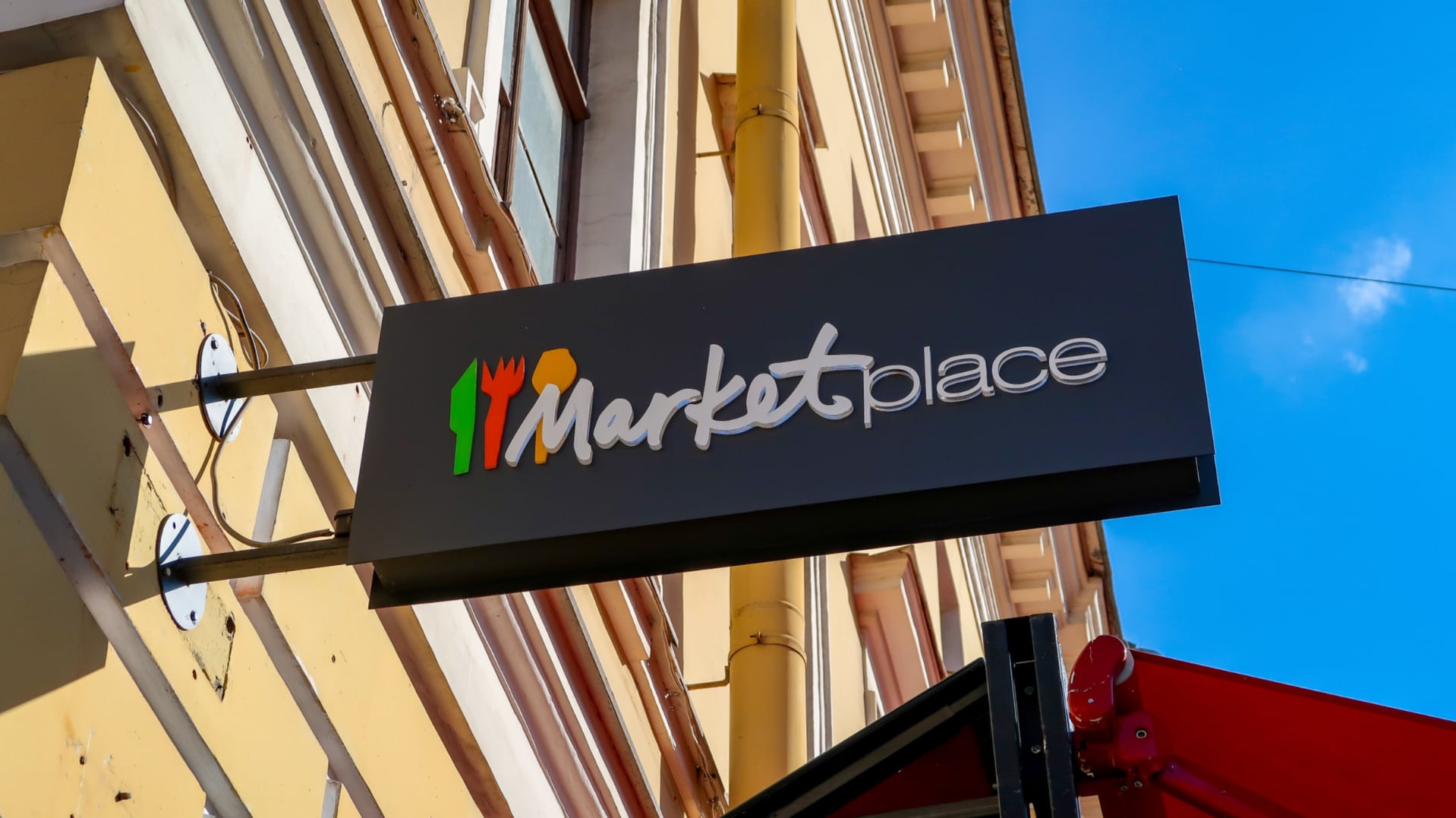 Nevsky pr., 92 Mayakovskaya station, Petersburg
+7 (981) 128 23 69
150 – 400 RU
Russian restaurant · European restaurant · Asian restaurant · Cafe
Marketplace is a chain of restaurants in St. Petersburg and Moscow. There are 10 restaurants in the Venice of the North alone. What makes this spot unique? An interesting concept, great food and nice decor! Entering the Marketplace, you get a card, on which are put the chosen dishes. You pay for all your picks at the exit.
There are several stands – you can choose from Asian cuisine stand called Wok, stand with salads, grilled dishes, pasta and typical dinner dishes like soups and main courses. You can also find sandwiches and rolls and a spot with coffee and desserts. Such diversity gives a lot of freedom. Do you fancy grilled meat? No problem! Do you want to eat shrimp noodles Asian style with your grilled steak? Nobody will be surprised. Or maybe you like to create your own salads? At Marketplace, you can choose any number of ingredients. What's more, everything is fresh, you see how it is prepared and you can choose the most unusual combination.
We came to this place twice, each time in a different location. We tried soups (borscht and Finnish fish soup), grilled dishes (pork tenderloin), Asian dishes (pasta with shrimp and sweet-sour chicken with vegetables and rice) and desserts – everything was delicious! If you add affordable prices, convenient locations and friendly service, we have a winner! We must add that Marketplace also offers breakfasts.
When going there, however, remember that it is a super popular location. It may happen that you will have to wait for a table or in the queue for a salad. In addition, for some dishes, such as those from wok or grill, you'll need to return, because they are prepared on the spot.
Food

Service

Decor

Location
Marketplace
Great food and good prices.
Reviewed by: Julia & Przemyslaw