We have wanted to visit the extremely photogenic towns in Puglia for a long time. In the end, we decided to just go on a journey. It was autumn then and we decided not to wait until spring. Autumn seemed to be quite a risky month to explore Puglia, but now we can confidently say that this is a great idea. You can read more about it in our post: Autumn in Italy? 7 reasons why it's worth it!
The first town you will visit in Puglia is probably Bari. Why? Because you will definitely land here, starting your wonderful adventure in the south of Italy. Today we will help you plan your sightseeing by presenting the top places that you must see in Bari!
Practical information
Flights
You can fly to Puglia airport with low-cost airlines such as Wizzair or Ryanair. You can get tickets at very affordable prices, and if you want to track bargains, check Skyscanner.
Car Rental
Due to the fact that we wanted to see as much as possible in Puglia, we decided to rent a car. Our group counted four, each of us with large luggage, so the model had to be larger. Fortunately, there are several rental companies at Bari Airport, and you can check the estimated prices here. It is cheaper off-season unless you add additional insurance, which we chose for fear of the "Italian driving style".
Parking in Puglia
Being abroad it is worth considering twice whether we can park in a given place. For convenience, we describe what selected parking zones in Italy mean.
Yellow lines
Yellow lines indicate free parking spaces for disabled people, vans or are reserved only for residents.
Blue lines
Paid parking spaces (parcheggio a pagamento). You have to pay for a place in a parking meter, it is best to have coins with you because in Italy many parking meters do not support payment by cards.
White lines
Free parking spaces (parcheggio gratuito). However, you should always check the signs and make sure they are not places, e.g. for residents only.
Pink lines
Free parking spaces for pregnant women or mothers with young children.
Train from the airport to Bari
The fastest way from the airport to the centre of Bari (without renting a car) is by train, which runs every 45 minutes and takes only 17 minutes. You need to reach the platform, which will take about 10 minutes, but the road is well marked. The ticket costs EUR 5.
Bus from the airport to Bari
Airport Shuttle Bus – a bus run by Autostradale runs every half hour from the airport to Bari Central Station. The cost is EUR 4, and the buses depart from the front of the departure terminal.
Local bus – the cheapest way to get to the centre of Bari. Take bus number 16, which goes through the airport and stops at Piazza Moro. The first bus leaves at 5.10 a.m, last at 10:33 pm and cost EUR 1 each way. The full schedule can be found here.
Taxi from the airport to Bari
Taxis are available 24 hours a day and should not cost more than EUR 20 per ride to the centre of Bari. However, always try to find out what the driver's rate is and set the price in advance, as well as use reliable service companies (EuroTaxi, Radiotaxi or Taxi Apulia).
Accommodations
Check Airbnb and Booking.com for the most attractive accommodation options. Take advantage of our Airbnb discount!
Sightseeing Bari
Bari Vecchia
Bari Vecchia, or the old city, is the best place for a walk. On the day of our arrival – Tuesday was practically empty (remember that we were out of season), but already on Saturday, it was teeming with life. Stroll around the old town and see the Basilica of San Nicola, Cathedral of San Sabino and Svevo Castle.
Basilica of San Nicola
Romanesque basilica considered a symbol of the city and one of the most valuable monuments of Romanesque architecture in Italy. It was here that Queen Bona was buried. The burial monument of Queen Bona was created in 1589-1593 on commission and from the funds of her daughter Anna Jagiellonka.
Cathedral of San Sabino
Although the Cathedral of San Sabino is not as famous as the Basilica of San Nicola, it is still beautiful and is decorated with a substantial rosette.
Castello Normanno-Svevo
This ancient castle, originally built by the Normans in the 12th century, is one of the most interesting fortresses in Puglia and a fascinating example of medieval construction. It was where Queen Bona was raised.
Lungomare promenade
In Bari, you must also walk along the promenade along the coast with a view of the port. Take a breath while looking at the blue and white fishing boats sway on the water and at the horizon, especially unique during the golden hour.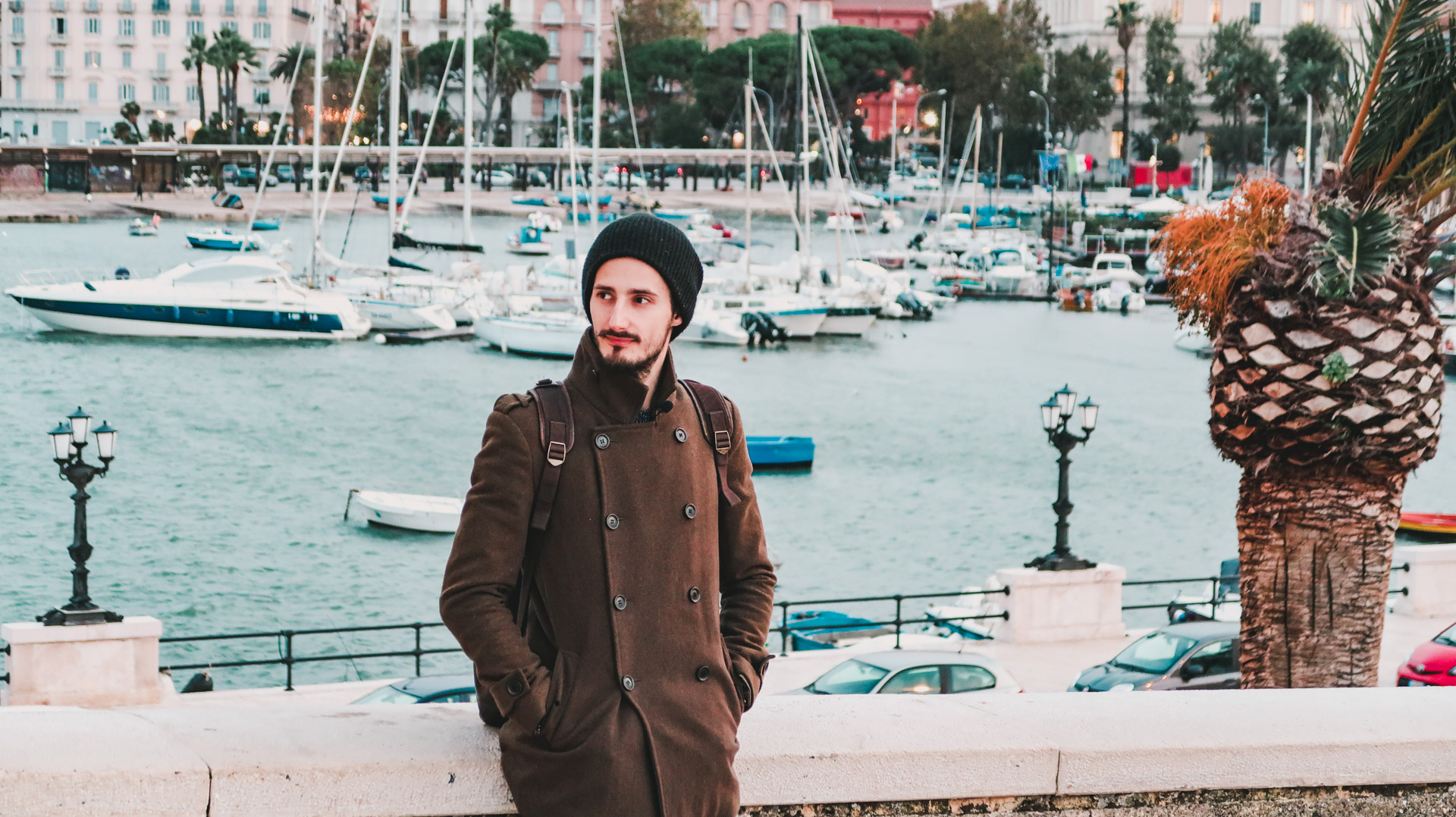 Restaurants
In Bari, you must try orecchiette – pasta resembling ears, served in various versions – in tomato sauce, with broccoli leaves or seafood. Walking the streets of cities in the South of Italy, you'll often see housewives making pasta or some drying outside. As in other Italian regions, pizza is always a good choice here. Where to eat in Bari?
Risto-Pazzeria Dregher
Delicious, real and at very affordable prices. You will pay EUR 4 here for Margherita, and for EUR 6 you will eat pizza on so-called grazing!
Le Nicchie
Puglian orecchiette and delicious seafood can be easily ordered at Le Nicchie. Very tasty.
---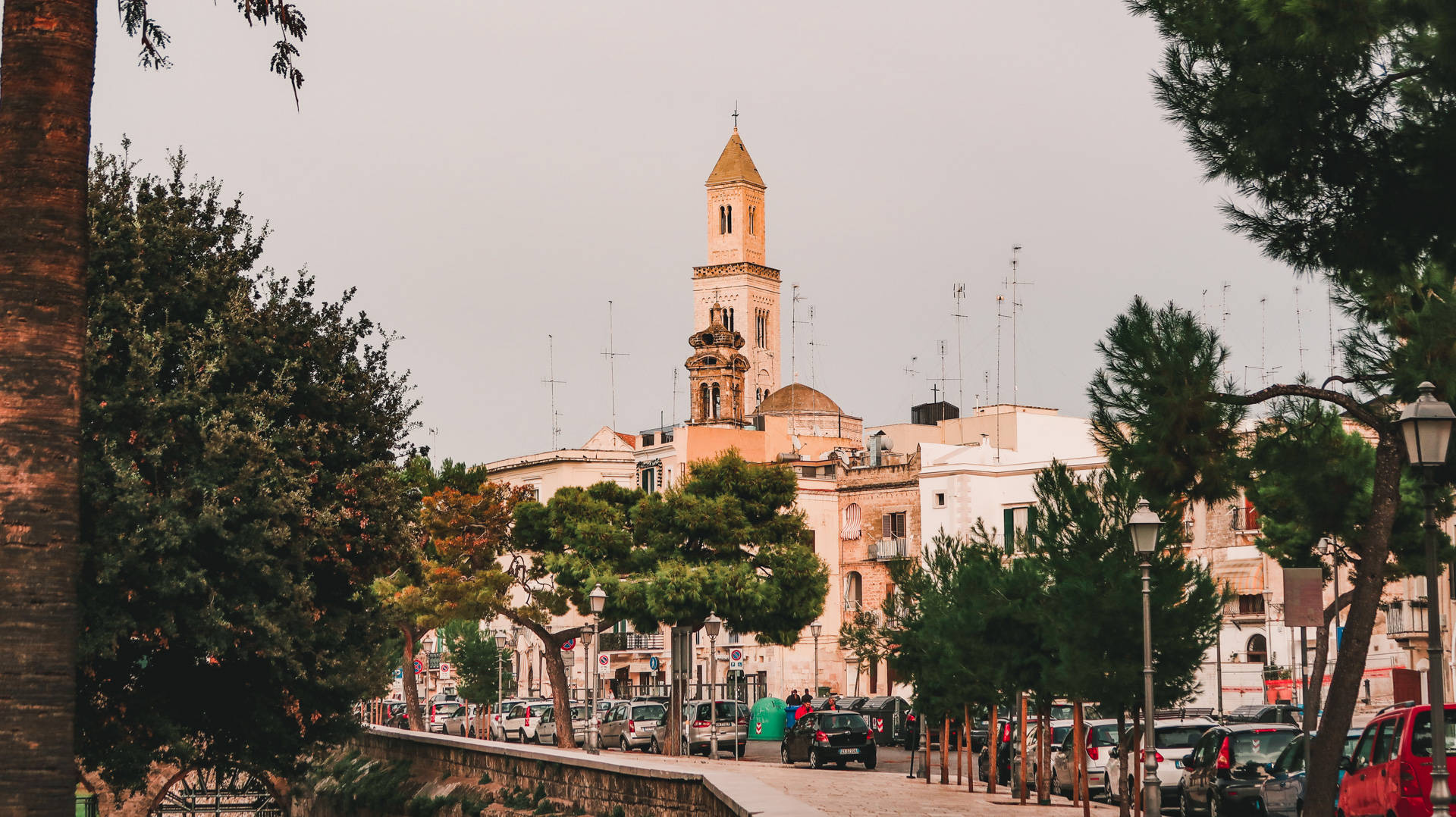 Experience with us!
Brought to you by: Julia & Przemyslaw