The most Instagrammabe places in Marrakech. Sound a bit funny? Maybe it does, but the fact is that it is Instagram that Marrakech owes such tourism growth during last year! Morocco has become a popular tourist destination, because the oriental details of this country are delightful, and low prices make the trip to Morocco within the reach of many people. So what are the most photogenic corners of this place?

Riads
Riads, spectacular mud brick mansions – with their citrus and palm planted courtyards – are oases of calm in the hectic medina. Metre-thick walls block out street noise so that when the door closes on the hubbub, you can hear only the burbling fountains and birds singing inside. Currently, many of these historic houses have been renovated into charming guest houses – favourite locations for taking pictures among international Instagramers. No wonder they are beautiful, exotic and very diverse. Each Riad is unique. The trend of taking pictures in them has become so popular that they have begun to organise tours around the most beautiful ones.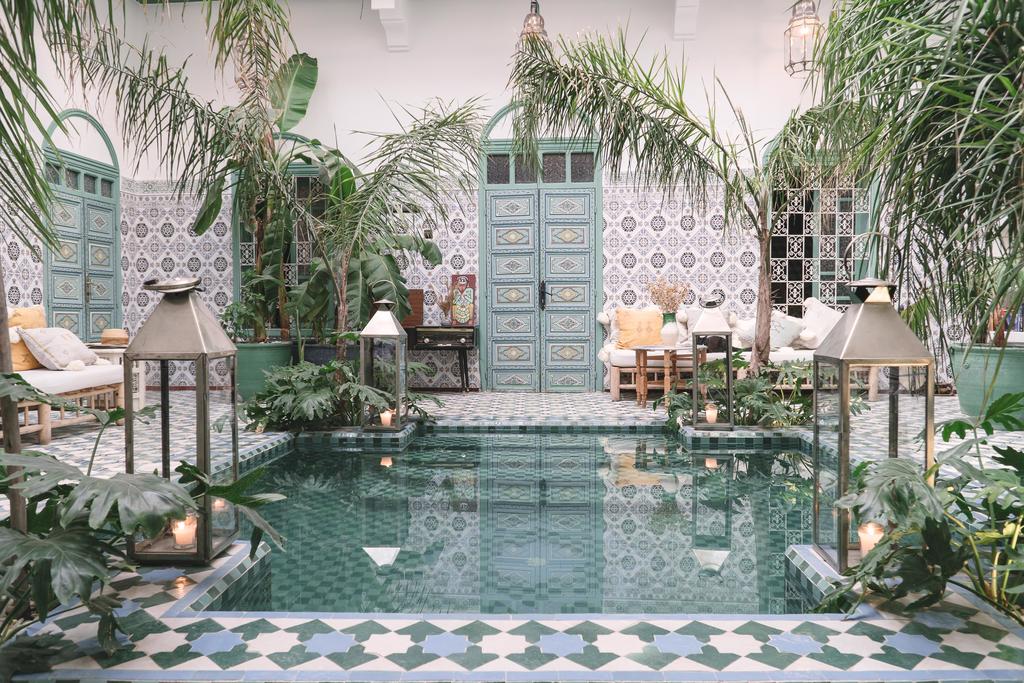 Majorelle Gardens
The gardens founded by Jaques Majorelle, later bought by Yves Saint Laurent himself, are definitely the perfect location for a photo shoot. Picturesque fountains, amazing plants and Majorelle blue buildings will allow you to take a photo of with the potential to be put in the most popular Instagram tab. Come in the morning when the light is still quite soft and there are not a lot of people.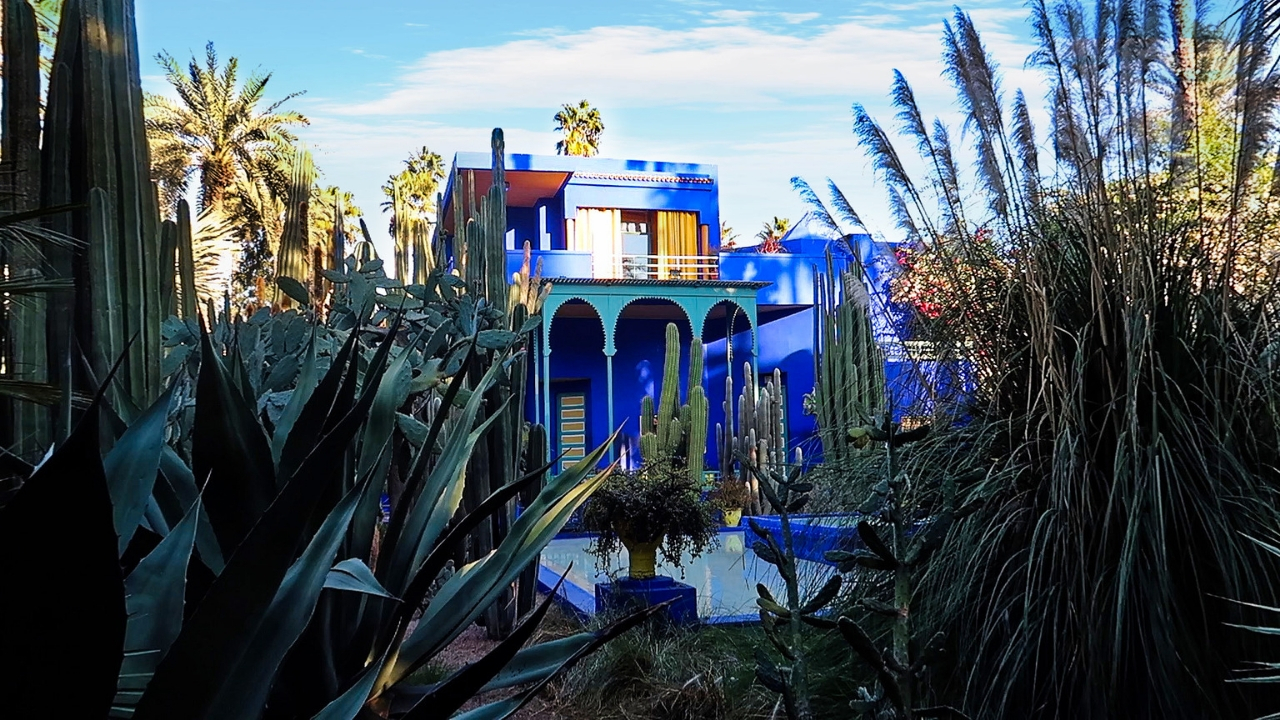 Yves Saint Laurent Museum
A great place for fashion enthusiasts. The entrance to the museum has already cult status, with its large and very characteristic YSL logo. You can take a picture right there, or inside near the exhibition of Yves Saint Laurent designs.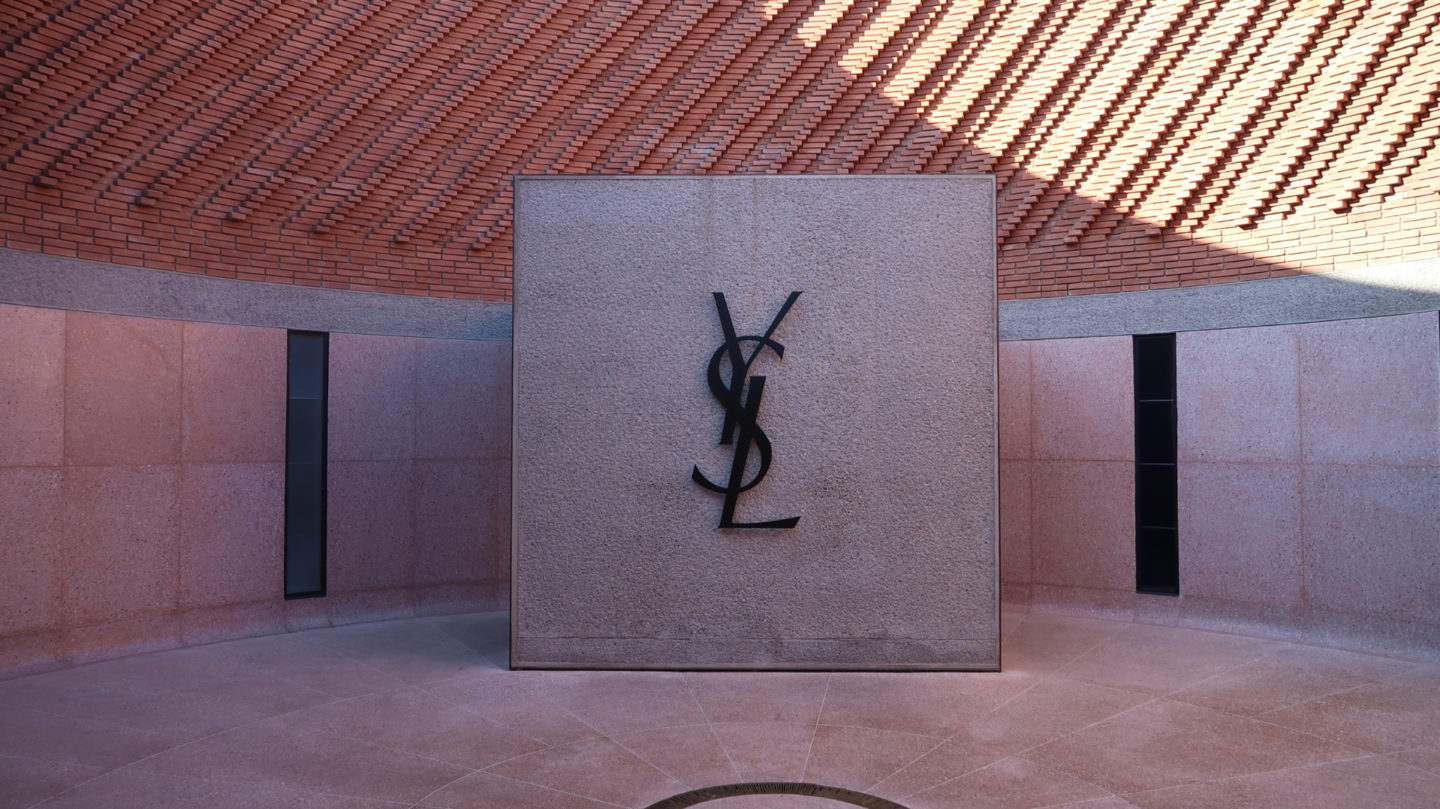 Bahia Palace
Exotic patios with amazing vegetation, full of detail rooms and a characteristic square lined with decorative tiles and arches painted in turquoise and yellow will no doubt prove to be a background for photos in the climate of Morocco. Admission is only about 1 EUR!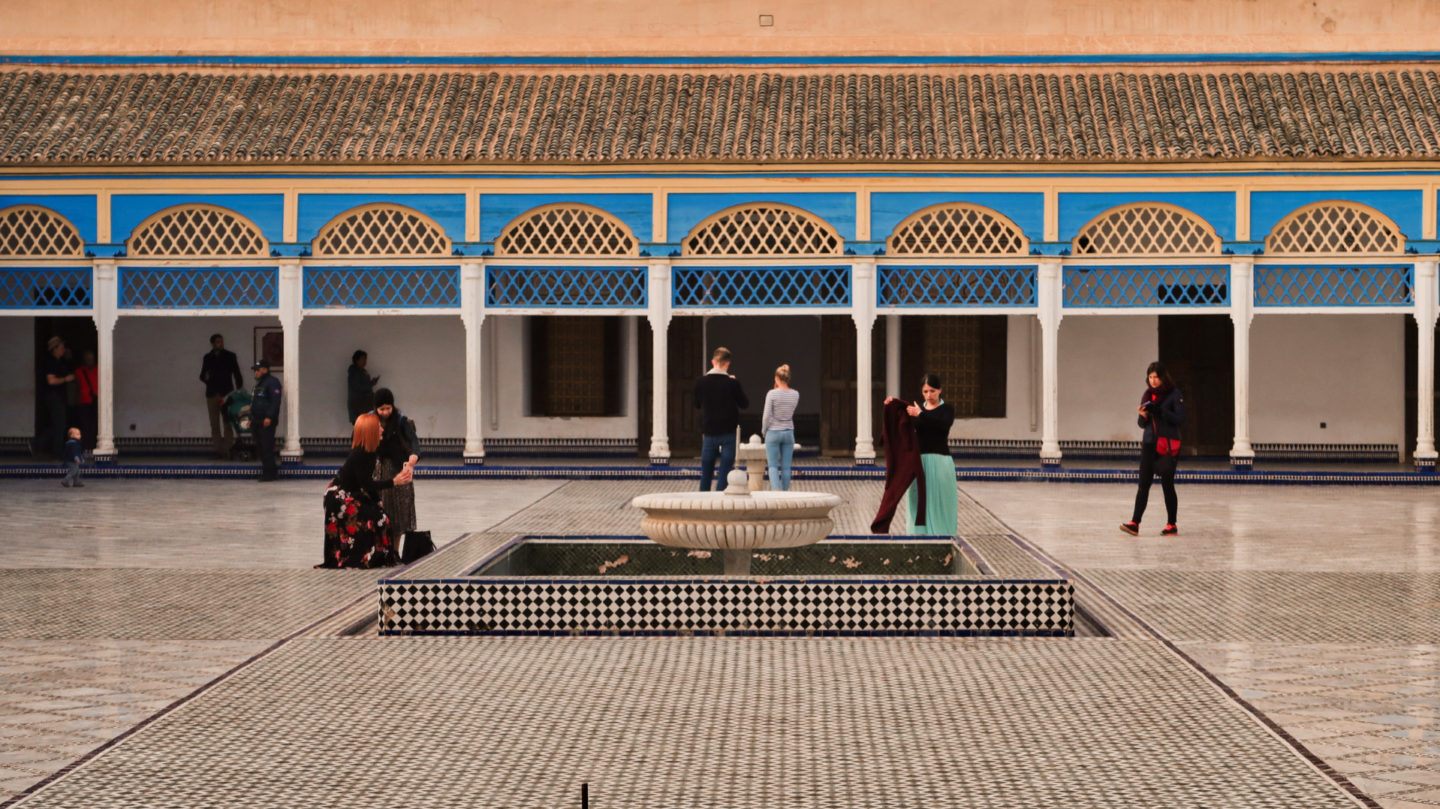 Souk
The market called Souk is a great place to capture both street style and fashion shots as well as those with a more documentary message. There is a lot going on here! Do you want a photo with Moroccan craftsmanship? There you go! Or maybe you'd rather take a picture of a Souk seller or a man cutting a pair of sandals out of the piece of leather? No problem 🙂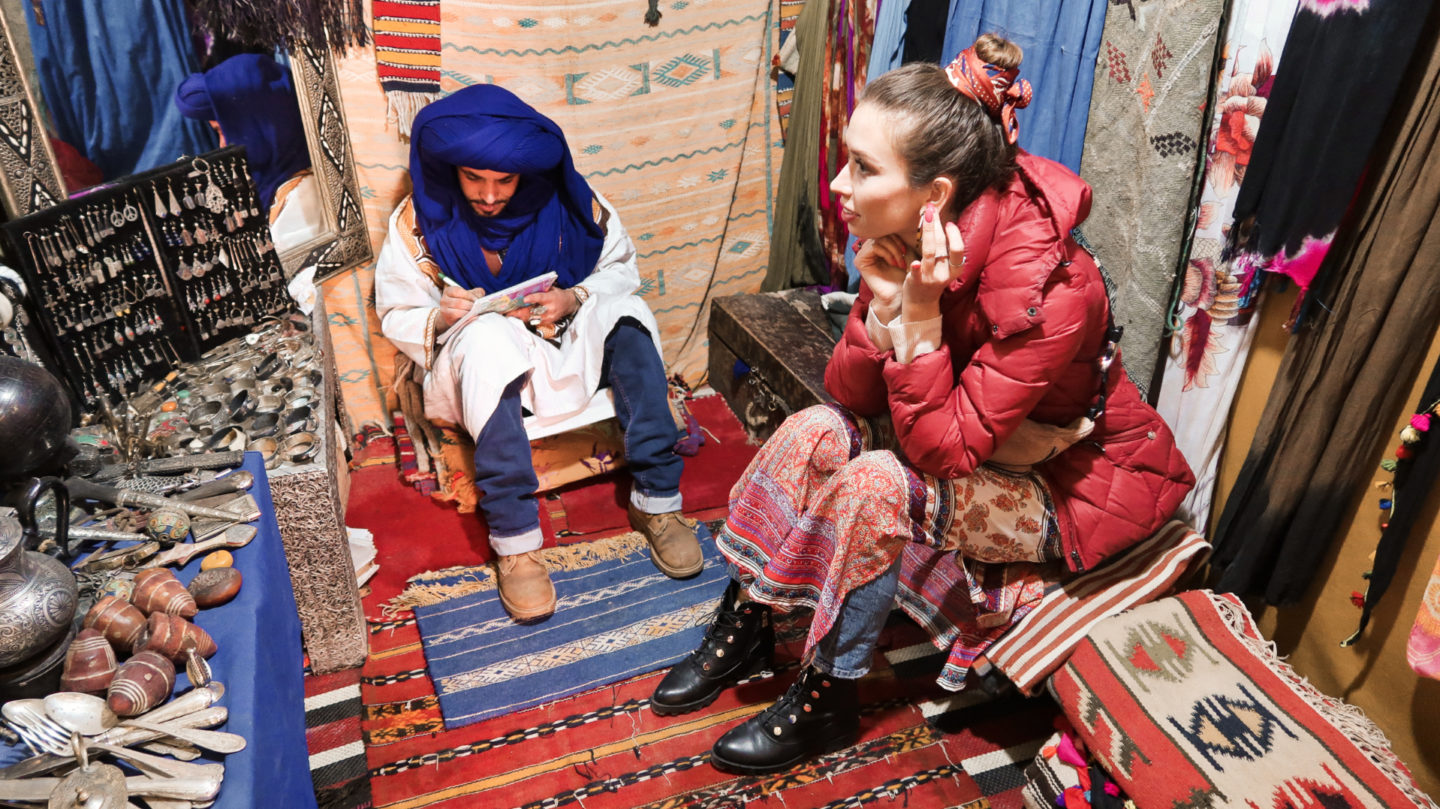 Ksar Ait Ben Haddou
If you want to come to this place outside of Marrakech you will have to cross the Atlas Mountains, but it's definitely worth it. This fortified settlement, located about 30 km northwest of the city of Ouarzazate, was listed on the UNESCO World Heritage List. The ksar is located on the hillside above the palm-tree covered banks of the Ouarzazate River, and its beautiful scenery has been used for the production of the film Gladiator or the cult TV series Game of Thrones. An oriental photo with buildings made of clay and stone with a desert in the background guaranteed!

Medresa Ben Youssef
Muslim school is one of the most photographed places in Marrakesh. It is richly decorated with floral and geometric motifs carved in marble. A great place for pictures full of depth and reverie. Unfortunately, during our stay and until 2020, Medresa is under renovation.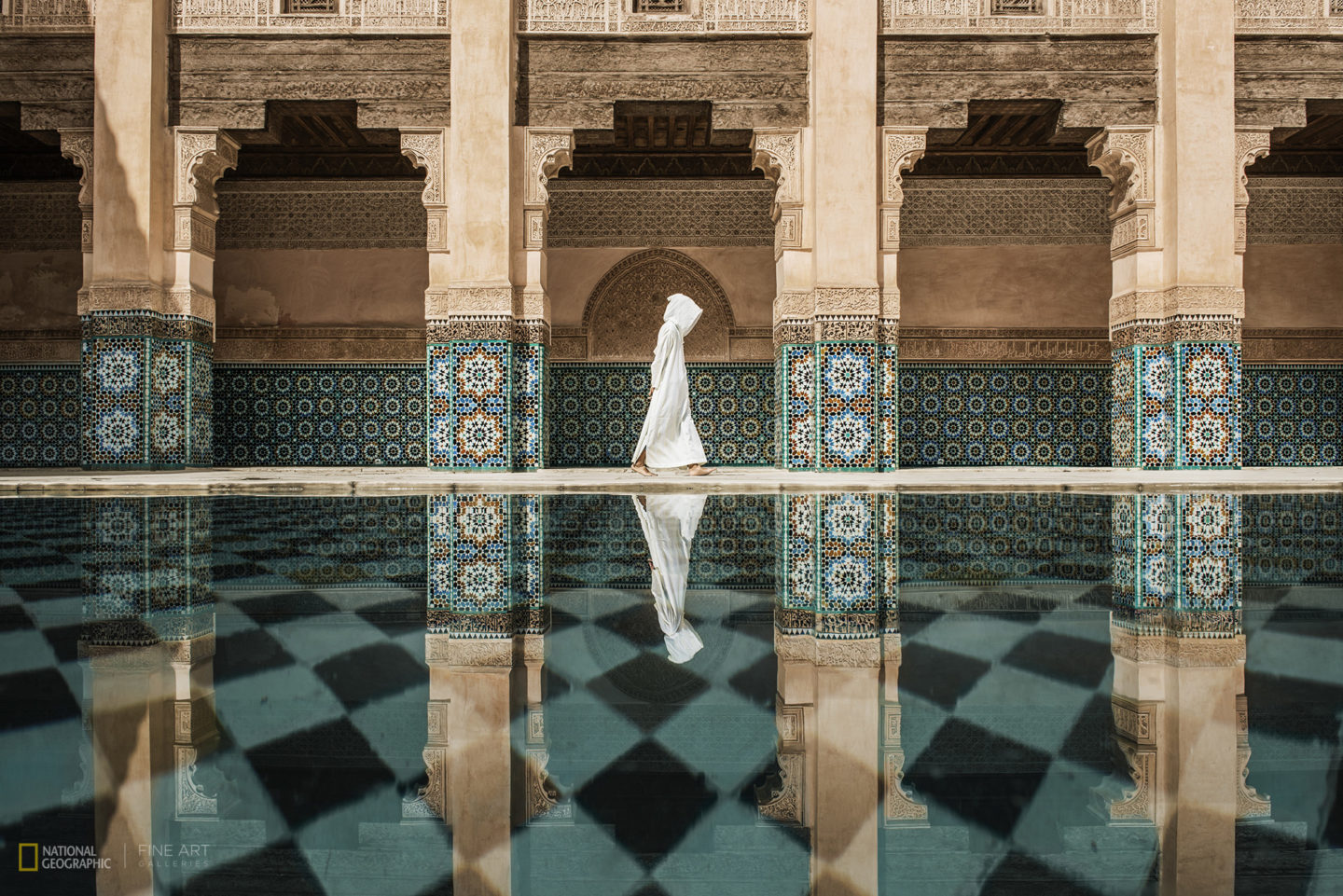 Where would you like to take a picture for Instagram the most? Let us know in the comments!
Experience with us!
Brought to you by: Julia & Przemyslaw